RBNZ softens bank lending restrictions on Auckland residential property investors a little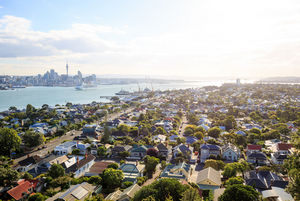 The Reserve Bank has softened its restrictions on bank lending to Auckland residential property investors a little in its final policy position.
The restrictions will now be introduced from November 1 rather than October 1, and banks will have a 5% speed limit, something they lobbied for, rather than a 2% speed limit.  The Reserve Bank is also introducing an exemption for high loan-to-value-ratio (LVR) lending to finance leaky building remediation "and similar cases." 
"As announced in May, the Reserve Bank is altering existing LVR rules to focus on rental property investors in the Auckland (Council) region. The alterations mean that borrowers will generally need a 30% deposit for a mortgage loan secured against Auckland rental property. The new rules will become effective on 1 November 2015. This is one month later than initially proposed, to enable banks to adapt their systems for the new rules," the Reserve Bank said.
"Restrictions on loans to owner occupiers in Auckland will continue to apply, with banks allowed to make up to 10% of their new mortgage lending to such borrowers with LVRs exceeding 80%." 
"Restrictions outside Auckland are being eased after 1 November. Banks will be able to make up to 15% of their new mortgage lending to borrowers with LVRs exceeding 80%, regardless of whether the borrowers are owner occupiers or residential property investors," the Reserve Bank added.
The central bank and prudential regulator said it had "modified" its proposals in response to feedback about compliance challenges and special cases. Meanwhile, Deputy Governor Grant Spencer will expand on the Reserve Bank's view of the property market in a speech on Monday.
'Little evidence NZ investors are riskier'
Responding to submissions, the Reserve Bank defended its decision to introduce restrictions on loans to investors, but acknowledged there's little local evidence investors are riskier than owner-occupiers.
"The Bank acknowledges that there is little New Zealand evidence that investors are riskier at any given LVR, but consider this to be a natural consequence of the housing market having had only mild downturns since the early 1990s. The absence of a severe housing market downturn in the last 20 years is not evidence that one could not occur," the Reserve Bank said.
"House prices have reached unprecedented levels relative to income in Auckland, so historical New Zealand downturns may not be a good guide to the consequences of a future severe downturn. This leads us to look at other countries that have had severe downturns. While (loan) origination practices in the US and Ireland differ from New Zealand in important ways, we still consider that the empirical evidence from those downturns is relevant to considering what would happen in a severe New Zealand downturn."
The Reserve Bank also said restrictions on lending to Auckland landlords are unlikely to dramatically change the landscape for Auckland house prices.
"However, we consider that the factors that make housing scarce at present may reverse in the future (e.g. supply may loosen, migration flows may reverse and interest rates are likely to increase from current low levels), and that this could lead to a different demand/supply balance and tighter origination practice."
'Placed in the most restrictive relevant category'
In terms of bank customers with mixed collateral such as an owner-occupied Auckland house plus Auckland rental properties, the Reserve Bank says bank treatment of such customers must see them "placed in the most restrictive relevant category."
"In our judgment this makes the restrictions easier to implement without greatly affecting the overall extent to which the policies constrain lending. By ensuring that all banks operate in the same way, there is a more level playing field and the data obtained will be easier to interpret," the Reserve Bank said.
Banks will have a six month first compliance period meaning they'll first be tested for compliance with the new rules at the end of April 2016. After this banks that lend less than $100 million per month will have a six month measurement period for their LVR restrictions, whilst the larger lenders will have a three month measurement period. Banks told the Reserve Bank the cost of upgrading their systems to implement the new LVR policy range from $0.25 million to $0.50 million for small banks to $1.2 million to $5 million for big banks.
The Reserve Bank also noted that some investors might be able to restructure their funding in order to reduce their LVRs below the 70% limit whilst still buying new properties. The regulator said, however, these investors will also tend to be more resilient in a severe downturn than those without additional equity sources, so the Reserve Bank doesn't see this greatly compromising the effectiveness of its policy.
"Something like 50% of Auckland investor loans are currently at LVRs above 70%," the Reserve Bank said.
RBNZ would like to 'potentially remove LVR restrictions outside Auckland'
Meanwhile, the case for LVR restrictions outside Auckland has "significantly diminished."
"The Reserve Bank would like to be able to ease these restrictions and potentially remove them completely in the future. In order to be able to achieve this, it is necessary to ask the banks to develop data systems so that they can rigorously identify the location of lending as well as the investor/owner-occupier status, which is also required for capital purposes," the Reserve Bank said.
It estimates this could cost $10 million across all the banks, but would allow mortgage credit to the Auckland market to be monitored much more closely than in the past.
"Given the divergence between the Auckland market and the rest of New Zealand, this has the potential to be useful in other contexts such as capital modelling, stress testing and internal bank decision making."
In terms of Auckland the Reserve Bank said the housing market has remained hot for longer than it expected when the initial LVR restrictions were introduced in 2013. (Here's a story I did in 2013 on how long the LVR restrictions might be in place for).
"So LVRs restrictions are likely to remain in place for longer than expected in 2013. We think the costs this imposes on prospective home purchasers are larger for owner occupiers than for investors, as investors have the option of buying outside of Auckland or buying a different sort of asset while prospective owner occupiers have to buy a home in the region they live."
Debt to income data not harmonised between banks
Once again, the Reserve Bank also weighed into potential alternative tools it could use rather than LVRs restrictions. It again described restrictions on debt to income as "administratively complex", noting the definition of borrower income isn't well standardised among banks whereas LVR is. It noted however, as Bernard Hodgetts, head of the Reserve Bank's macro-finance department told interest.co.nz in May,  it has been working with banks to obtain standardised statistical data.
"But it is not clear the data is sufficiently harmonised to allow for prudential limits at this point."
Meanwhile, capital based tools such as sectoral overlays on housing risk weights would help to make banks more resilient in a downturn, but wouldn't materially affect lending practices unlike LVRs.
Banks will have 12 months from November 1 to reclassify existing lending to Auckland property investors.
Reverse mortgage risk weights
The Reserve Bank also released a response to submissions on its plans to introduce specific bank capital rules for reverse mortgages. These plans had previously been put on ice. At the moment there are no explicit capital requirements for reverse mortgages with the Reserve Bank estimating banks hold between $400 million and $500 million worth of them.
"The Reserve Bank proposes to introduce an intermediate risk weighting category for reverse mortgages with LVRs between 61% and 80%," the Reserve Bank says.
Here's the Reserve Bank's summary of submissions on the LVR changes, and here's its paper of reverse mortgages.