RBNZ could keep home loan LVR restrictions, and potentially other macro-prudential tools, in place for years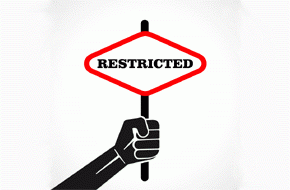 By Gareth Vaughan
With the Reserve Bank to implement restrictions on banks' high loan-to-value ratio (LVR) home loans from October 1, a key question is how long the restrictions, and/or other macro-prudential tools might be in place.
There are no set time periods and it could be years rather than months.
Reserve Bank Governor Graeme Wheeler says from October 1 banks will be subject to restrictions on high LVR housing loans, which are loans where the borrower has a deposit equivalent to less than 20% of the property purchase price.
Banks will be required to restrict new residential mortgage lending at LVRs of over 80% to no more than 10% of the dollar value of their new housing lending flows. Allowing for various exemptions, the Reserve Bank estimates the 10% speed limit will effectively limit the banks' high-LVR lending flows to about 15% of their new residential lending.
Wheeler yesterday reiterated that around 30% of banks' new residential mortgage lending has been going to borrowers with less than a 20% deposit. In the year to June overall housing loans grew 5.4%, according to Reserve Bank sector credit data. That compares with double digit growth between 2003 and 2008.
How long for?
In his speech announcing the policy Wheeler said; "How long LVR restrictions may remain in place depends on the effectiveness of the measures in restraining the growth in housing lending and house price inflation. LVR limits will be removed if there is evidence of a better balance in the housing market and we are confident that their removal would not lead to a resurgence of housing credit and demand."
He added; "An important issue is how long LVR restrictions might be imposed. This largely depends on the effectiveness of the measures in restraining the growth in housing lending and house price inflation. The measures will be removed if there is evidence of a better balance in the housing market and we are confident that their removal would not lead to a resurgence of housing credit and demand."
"We will monitor closely the impact of the restrictions, and report on that in our Financial Stability Reports. If the measures are not considered to be effective (and cannot be made effective through altering the details of the policy) they will be removed, but in this case their removal might necessitate higher interest rates than otherwise, or the imposition of alternative macro-prudential requirements."
With interest rates at 50 year lows, inward migration rising, and housing shortages in Auckland and Christchurch, restricting bank credit supply may not reduce house prices significantly any time soon. Wheeler yesterday noted house prices are up 16% and 10% in Auckland and Christchurch, respectively, over the past year. They're up 4% over the rest of New Zealand, he added.
In its regulatory impact statement accompanying yesterday's announcement, the Reserve Bank said one scenario that could trigger the removal of LVR restrictions was a "soft landing" in the housing market, where house price growth moderates without resulting in a sharp correction.
"In this situation, the Reserve Bank would need to carefully weigh the efficiency benefits of removing the restriction against the possible risk that this might stimulate an overly aggressive return of risk appetite to the market. A persistent moderation in household credit growth or improved mortgage lending standards would argue in favour of removal," the Reserve Bank said.
Alternatively, LVR restrictions could be removed if there's a "sharp correction" in house prices.
"Here there is a clearer case for promptly removing any restrictions, given that there is little risk that any removal would result in overly buoyant risk appetite, assuming lending would tighten in a downturn. There is strong evidence that having an LVR restriction in place during the boom period strengthens the resilience of the financial system, but it is unlikely that the removal of LVR restrictions would have a significant impact in the midst of a correction in house prices."
The RBNZ would've used macro-prudential tools from 2005, perhaps until 2009
In a theoretical example a recent Reserve Bank Bulletin article suggested if the central bank and prudential regulator had been able to implement macro-prudential tools such as LVR restrictions in the past, it might have done so from 2005 until late 2008, or even into 2009.
The article was by Chris Hunt, an advisor in the Reserve Bank's financial markets department, and was entitled The last financial cycle and the case for macro-prudential intervention. In it Hunt said there would've been a compelling case for macro-prudential intervention from 2005 onwards to attack a build-up of systemic risk in the financial system.
"What we can say, with some degree of comfort, is that our indicator framework would have been signalling a concern with the build-up in systemic risk, particularly from 2005 onwards. At the very least the Reserve Bank would have been seriously considering macro-prudential intervention around this period," Hunt wrote.
"The application of LVR restrictions may have been appropriate in the context of the decline in lending standards over 2006 and 2007," Hunt added. "Sectoral tools could also have been deployed in response to much earlier signs of imbalances, perhaps over 2003 or early 2004 in the housing or agricultural sectors."
Hunt said any core funding ratio buffer in place would've been released first, with complete removal likely by late 2008 following the September 2008 collapse of Lehman Brothers.
"In terms of releasing any capital buffers, had they been in in place, it is likely this may have been undertaken in early 2009, or possibly late 2008. In the 2008 May Financial Stability Report the Reserve Bank saw a 'prudent' re-pricing of risk as banks passed on higher funding costs, although it was noted that there was a risk that if credit conditions tighten excessively the slowdown in economy will be exacerbated."
"Non-performing loans ticked up modestly over 2008. By May 2009 a material decline in asset quality had occurred, although from a low base, and there was an expectation of a further deterioration over the course of 2009. In addition, there were increasing reports of some borrowers facing difficulties obtaining credit. The Reserve Bank reiterated the message that banks should not tighten lending criteria excessively," wrote Hunt.
The other three macro-prudential tools, which could be applied to registered banks on a temporary basis - even at the same time LVR restrictions are in place - and wouldn't affect existing loan agreements, are:
1) The countercyclical capital buffer, effectively banks holding more capital during credit booms;
2) Adjustments to the minimum core funding ratio, altering the amount of retail funds and longer-term wholesale funding banks have to hold. And;
3) Sectoral capital requirements, or increasing bank capital in response to sector-specific risks.
This article was first published in our email for paid subscribers. See here for more details and to subscribe.