A review of things you need to know before you go home on Thursday; Economy trucking on, NZ Super Fund drops in August, Hillary not keen on TPP, Guy's dam 'win-win,' Huntly mine to close & more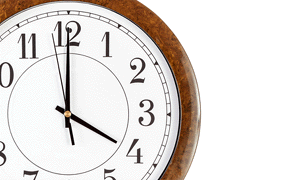 Here are the key things you need to know before you leave work today.
TODAY'S MORTGAGE RATE CHANGES
There were no changes today.
TODAY'S DEPOSIT RATE CHANGES
There were no changes today.
ANZ'S TRUCKOMETER INDEXES ROSE IN SEPTEMBER
ANZ says its heavy traffic and light traffic indexes rose in both the month of September and the September quarter. The Heavy Traffic Index increased 1.7% in the month and 1.2% over the quarter. ANZ said this suggests third quarter GDP growth in a 0.5% to 1% quarter-on-quarter range. The Light Traffic Index, which typically leads GDP by six months, rose 2.5% in the month, and 0.8% on a quarterly basis. ANZ's economists described the rebound in both indicators as "welcome," noting a range of proprietary indicators such as business confidence, consumer confidence, and commodity prices have troughed and shown some uplift.
SUPER FUND DROPS 4.3% IN AUGUST
The NZ Super Fund shed 4.3% of its value in August with the fund size falling $1.36 billion to $28.79 billion. That came after a 1.24% rise in July. The Super Fund has returned 7.59% over the past 12 months and 9.67% per annum since inception in 2003. Performance returns are unaudited and after costs but before NZ tax.
ANZ SELLING ESANDA TO MACQUARIE
Across the Ditch ANZ has confirmed the sale of its Esanda car dealer finance portfolio to Macquarie Group for A$8.23 billion. The deal includes net lending assets of A$7.8 billion. The sale is expected to be completed by October 31 and boost ANZ's Common Equity Tier One capital ratio by 20 basis points.
HILLARY NOT SOLD ON TPP
Leading US Democratic presidential candidate Hillary Clinton has spoken out against the Trans-Pacific Partnership trade agreement. Clinton has raised concerns over currency manipulation, loss of American jobs and pharmaceutical companies benefiting at the expense of the public. She said there were still a lot of unanswered questions. Clinton supported the TPP when she was secretary of state.
SOLID ENERGY PLANS CLOSURE OF HUNTLY MINE
Stricken SOE Solid Energy is proposing to close its Huntly East mine, where underground coal mining has taken place for almost 140 years. The mine employs 68 people. Solid Energy says the mine has no prospect of returning to profitability and is "unsalable." Solid Energy CEO Dan Clifford says the "deeply unprofitable" mine costs "in the order" of $500,000 a month to keep open. Compounding this Solid Energy says it doesn't need the mine's production to meet current or expected customer demand. Staff have 10 days to provide feedback before a final decision by Thursday October 22. 
PROPOSED WAIMEA DAM 'WIN-WIN' FOR ENVIRONMENT & ECONOMY
Primary Industries Minister Nathan Guy is talking up the potential of the proposed Waimea Community Dam near Nelson. Guy says a report by the Ministry for Primary Industries shows the dam would enable both unirrigated pasture to be converted to higher value crops like apples, and the improvement of water quality. Building the dam would more than double the average annual catchment profit to $29.5 million from $14.5 million, says Guy. If the dam goes ahead building it is expected to cost about $70 million, with Tasman District Council stumping up $25 million of ratepayers' money and irrigators $45 million.
WHOLESALE RATES
The 90-day bank bill rate is up three basis points at 2.86%, and swap rates are up by between two and four basis points across the yield curve.
NZ DOLLAR 
The Kiwi dollar is slightly lower against the greenback than it was this morning at US66.2 cents, up a little against the Aussie at AU91.83c, with the TWI-5 unchanged at 70.6. Check our real-time charts here.
There was an inflation indexed bond tender from the NZ Debt Management Office today. Details are here.
You can now see an animation of this chart. Click on it, or click here.