A review of things you need to know before you go home on Wednesday; AU CPI sparks RBA cut speculation, Turnbull eyes GST hike, Akl Council to spend $5.6 bln, Chinese lose confidence, swap rate fall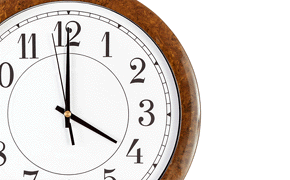 Here are the key things you need to know before you leave work today.
TODAY'S MORTGAGE RATE CHANGES
On the eve of the RBNZ rate review all is quiet.
TODAY'S DEPOSIT RATE CHANGES
No changes to report here either.
RATE CUT COMING?
The Australian inflation rate came in at +0.5% for the quarterly change, +1.5% as the annual change. But most economists look at their "trimmed mean" which shows annual inflation at +2.1%. All these results are lower than what the market was expecting and they are fueling speculation that RBA rate cuts are now more likely. This is moving their currency, and we are affected as well.
AU-GST HIKE COMING?
They may now have a 'better' chance of a rate cut, but the Aussie PM says he is looking at a GST rate rise there. They have a 10% rate with a plethora of exemptions. Its complicated, so presumably the rate will need to be higher.
VALUE FOR MONEY?
Auckland is planning on spending $3.7 bln in operating costs in the 2016/17 year plus another $1.9 bln in capital expenditure. All up, that is an annual spend of $5.6 bln. That is equivalent to spending $3,566 for every man-woman-and-child in the Auckland Council area.
REALITY CHECK
Chinese consumer confidence seemingly underwent a reality check in October, wiping out the gains accumulated since May. Consumer confidence has been one of the few bright spots for the Chinese economy and the latest fall is a blow. The household sector has, up until now, been resilient in the face of weakness in the heavy industrial, export and construction sectors. The Westpac MNI China Consumer Sentiment Indicator plunged -7.2% to 109.7 in October, registering the lowest value since the survey began in 2007.
WHOLESALE RATES UP
The 90-day bank bill rate jumped today by +2 bps to 2.90%. Markets are rapidly removing the pricing risk of a rate cut tomorrow. Swap rates on the other hand have fallen -3 and -4 bps for terms 2 to ten years.
NZ DOLLAR HOLDS
Today our dollar was buffeted by the Aussie CPI data. We fell with them on the news, but strengthened against them. It is now at 67.4 USc, at 94.7 AUc and 61.1 euro cents. The TWI-5 is unchanged at 72.6 however. Check our real-time charts here.
You can now see an animation of this chart. Click on it, or click here.