Agriculture debt and housing debt rise at fastest annual pace in 6 and 7 years, respectively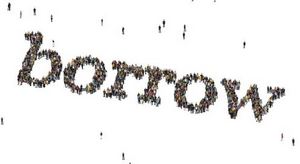 Farmers and home owners geared up at their fastest rate in six and seven years, respectively, last month.
The Reserve Bank's latest credit sector data shows agriculture debt up 9.2% year-on-year in September to $58.558 billion, with housing debt increasing 6.8% to $207.446 billion.
It was the fastest rise in agriculture sector debt since a 9.6% increase in October 2009 and no doubt dairy farmers facing cashflow pressure due to lower payouts played a role. Fonterra's forecast milk price payout for the current 2015/16 season is $4.60 per kg of milk solids. The 2014-15 payout was $4.40, well down on $8.40 in 2013-14. Dairy NZ's analysis suggests the average dairy farmer needs a milk price of $5.40 to breakeven.
It was the strongest rise in housing debt since 7.4% in August 2008, and came in the month before new IRD rules took effect on overseas residential property investors, which will be followed on November 1 with new Reserve Bank restrictions on bank lending to Auckland property investors.
Month-on-month agriculture debt rose $440 million in September, and housing debt increased $1.45 billion.
Elsewhere business debt increased 6.1% to $87.102 billion year-on-year in September, down from 6.5% growth in August. And consumer debt rose 4.8%, versus 5.8% in August, to $15.257 billion.
"Credit growth continues to accelerate, led by agriculture and household credit. These are the areas the Reserve Bank is focusing on for financial stability purposes. However, neither the housing market or the agriculture sector are contributing to consumer inflation pressures, which means the ongoing lift in credit growth will not be seen as an impediment to cutting the Official Cash Rate (OCR) further. We expect the Reserve Bank to cut the OCR in December," ASB senior economist Chris Tennent-Brown said.
Tennent-Brown also noted business debt growth has now grown at an annual pace north of 6% for seven consecutive months, its strongest pace of growth in the post-Global Financial Crisis period.
Total household claims, combing housing and consumer debt, rose 6.7% year-on-year to $222.703 billion. That's its fastest increase since 7% in August 2008. The month-on-month seasonally adjusted rise was 0.7%, up from 0.6% in August but the same as recorded for July.