A review of things you need to know before you go home on Thursday; HSBC cuts td rates, food costs fall, confidence jumps, factories expand, swap rates rise, NZD holds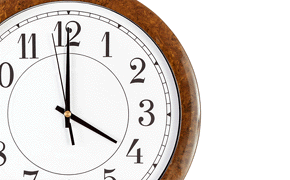 Here are the key things you need to know before you leave work today.
TODAY'S MORTGAGE RATE CHANGES
There were no rate changes announced today.
TODAY'S DEPOSIT RATE CHANGES
HSBC have dropped their call and term deposit rates today.
CHEAPER LIVING COSTS
Food prices decreased -0.5% in the year to October according to data out today. Grocery food prices decreased -3.4% over the year, with lower prices for dairy products. "Fresh milk, cheese, butter, and yogurt all had significant price falls," Statistics NZ said. This data confirms our own grocery price monitoring.
LOCAL WINNERS
Today's consumer confidence numbers were surprisingly strong. Rising sentiment from both consumers and business signals a strengthening phase in 2016, says ANZ. Other sectors brush off dairy weakness as low mortgage rates 'work their magic'.
FEW WINNERS
The September 2035 Government inflation linked tender today saw an average yield at 2.57% up from last months 2.4% The coverage ratio was 2.5x coverage ratio but the actual number of bids that go any at these rates was low. Two-thirds of bidders missed out.
SURPRISE WINNERS
There has been a surprise improvement in the Australian jobs market. Their jobless rate dived to 5.9% in October according to data out today. Markets were expecting 6.2%. The increase in employment was driven by 33,500 more men in full-time jobs and 24,000 more women in part-time jobs. The participation rate rose marginally to 65%. The data was much better than market expected, and the AUD jumped more than 1% on the news. The data will likely to boost consumer sentiment just ahead of Christmas, and again take pressure off the RBA to cut the cash rate again. But the history of the Aussie jobless numbers has been dodgy, so it is probably best to wait to see if these numbers are confirmed in November. (New Zealand's unemployment rate is 6.0%.)
LOCAL FACTORIES EXPANDING
New Zealand's manufacturing sector continued its expansionary path for October, according to the latest BNZ - BusinessNZ PMI data. The raw data improved although after seasonal adjustment there was a slower rate of expansion in October. The proportion of positive comments from manufacturers moved up from September. BNZ said "it was interesting to see a decline in inventory this month especially in the context of new orders remaining above-average – it's a signal for more production ahead."
LONG LIVES, ON AVERAGE
Life expectancy data out in Australia today shows that at birth, males there can now expect to live 80.3 years and females to 84.4 years. At 65, they can expect to live 84.4 and 87.2 years respectively. The equivalent NZ data at age 65 is 83.9 and 86.3 years. Remember, half the people alive then will live longer. How's your retirement planning ?
WHOLESALE RATES UP
Local wholesale swap rates rose strongly across the curve today, making up the lack of movement over the past few days. They were up +2 to +5 bps. The 90 day bank bill rate fell another -1 bp to 2.89%.
NZ DOLLAR RISES
Our currency rose on the good data today, except against the Aussie (which jumped 1c on their surprise jobs data). It is now at 65.7 USc, at 92 AUc and 61 euro cents. The TWI-5 is at 71.3. Check our real-time charts here.
You can now see an animation of this chart. Click on it, or click here.