A review of things you need to know before you go home on Thursday; rising NZGB rates, rising sea level risks, rising PPI, swap rates up, NZD rises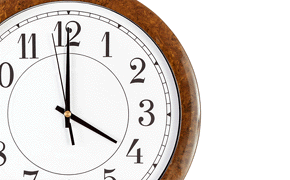 Here are the key things you need to know before you leave work today.
TODAY'S MORTGAGE RATE CHANGES
BNZ added an 18 month fixed rate, pitching it at 5.09%, the same level as their standard two year rate. But this rate is not special; ASB and Westpac both have 18 month 'specials' at 4.49%.
TODAY'S DEPOSIT RATE CHANGES
There have been no changes advised today.
RISING RATES
The latest NZ Govt bond tender of NZ$200 mln 2027's received bids for NZ$361 mln. However, the bid coverage ratio was the lowest in 6 months and the weighted average yield jump by +30 bps to 3.61%.
RISING RISKS
The Parliamentary Commissioner for the Environment has warned that more homes in NZ lie less than 0.5 m above the spring tide level, than those red zoned after the Canterbury quakes. At that level, 9000 homes are at risk, 0.5% of all dwellings. If sea levels rise 1.5m, the number jumps to 32,500 which is 1.8% of our housing stock. (We built about 26,000 new 'dwellings' in the past year, adding to our stock of housing by +1.5%. There are currently about 1.8 mln 'dwellings' in the country.)
RISING PRICES
Producer prices rose in the September 2015 quarter, influenced by higher meat and farm-gate milk prices, and a weaker New Zealand dollar, Statistics New Zealand said today. Prices received (as measured by the output producers price index (PPI)) and paid (as measured by the input PPI), both rose in the September 2015 quarter, up +1.3% and +1.6%, respectively. This is a turnaround from the almost two years of declines we have had recently.
RISING JOB ADS
Job ads lifted a further 1.2% in October, building on a 2.3% rise in September, according to the ANZ survey out today. Hawke's Bay and Auckland continue to show strong growth in these ads versus a year ago (3-month average), whereas Wellington and Canterbury are declining at double digit rates by the same measure.
WHOLESALE RATES UP
Local wholesale swap rates rose marginally today following the Wall Street trend overnight, up by +1 bp across the curve. The 90 day bank bill rate was up by +2 bp to 2.88% which restored the level of two days ago.
NZ DOLLAR RISES
Our currency rose quite strongly today, up about half a cent and against most pairs. It is now at 65.3 USc, at 91.3 AUc and 61.1 euro cents. The TWI-5 is now back at 71. Check our real-time charts here.
You can now see an animation of this chart. Click on it, or click here.