A review of things you need to know before you go home on Monday; more mortgage and savings rate cuts, service sector booming, regional assistance extended, swaps and NZD slip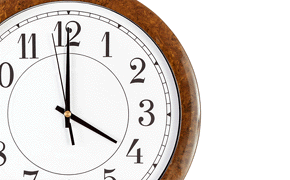 Here are the key things you need to know before you leave work today.
TODAY'S MORTGAGE RATE CHANGES
TSB Bank cut its floating rates by -25 bps.
TODAY'S DEPOSIT RATE CHANGES
ASB has cut many of its savings accounts today and many of these rates are very low. For example ASB's FastSaver is now 1.50%. Not only is that very low, it is a cut of -30 bps. ASB is another bank making savers pay for the OCR cut, plus they are taking another -5 bps for their shareholders. It makes 'sense' I suppose when you realise that ASB is just a grown-up mortgage bank. 66% of their loans are mortgages, the largest proportion of the major banks. (See Note 18 in their 2015 Annual Report.) Kiwibank moved its term deposit 'special' from a 4 month term to a 5 month term, offering 3.55%.
SERVICE SECTOR IN RUDE HEALTH
Because it is 'good news' it will probably go unnoticed, but today's PSI index from BusinessNZ was spectacularly good. This index of our services sector is now back at the highs we last saw prior to the GFC. A portend?
FOUNDER RETURNS TO HARMONEY BOARD
Neil Roberts, founder, major shareholder and co-CEO of Harmoney, has returned to the peer-to-peer lender's board as a director. Roberts stood down on July 24 with no explanation given by the company. Companies Office records show he returned to the board on December 11.
SPECIAL REGIONAL ASSISTANCE
The Regional Business Partner program is being extended for another 5+ years. This program has apparently assisted 10,000 regional firms so far, and another 5,000 are targeted to benefit in this extension.
REALLY?
Economists surveyed by the NZIER now see inflation back within the RBNZ's 1% to 3% target band next year.
NOT SO SWEET
Aussie stocks are slumping on the resources rout. The ASX200 is down -1.2%. And now our cousins have another thing to worry about. India is about to release substantial stockpiles of sugar on to international markets, undermining Australia's position in these markets. This comes after sugar has gotten a lot of bad press recently over its health dangers.
WHOLESALE RATES SLIP
Local wholesale swap rates fell today, down -2 bps across all terms 2 to 10 years. That is no where near as an aggressive as we saw in New York over the weekend. The 90 day bank bill rate is unchanged today at 2.74%.
NZ DOLLAR SLIPS
The Kiwi is at 67 USc. It has pushed higher again against the Aussie to 93.4 AUc. Against the euro it is at 61.1 euro cents. The TWI-5 is now at 72.1. Check our real-time charts here.
You can now see an animation of this chart. Click on it, or click here.