Auckland Council releases maps proposing new more dense housing developments on public transport routes & near town centres; hopes it can close shortfall of up to 100k houses on previous zoning rules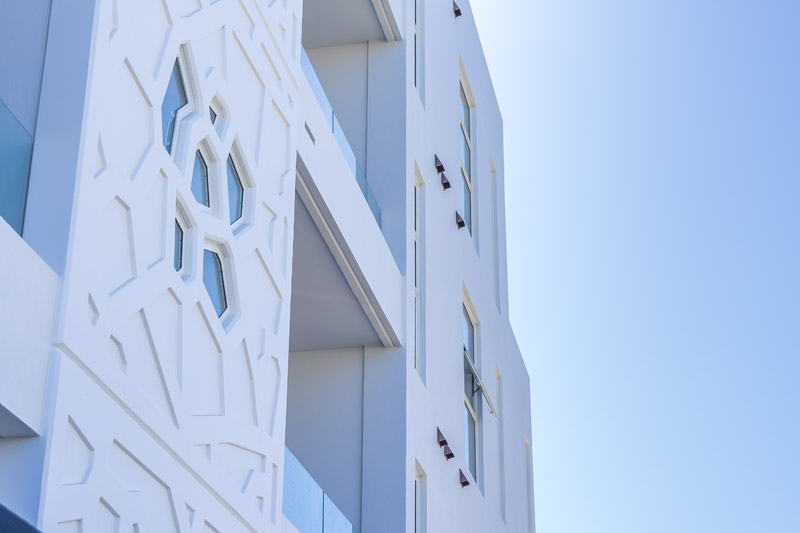 By Bernard Hickey
Auckland Council has released fresh zoning maps that show what its new proposals to the Auckland Unitary Plan's Independent Hearings Panel for denser housing development mean for each suburb.
It also released details of how much of Auckland has been 'up-zoned' to allow townhouses and low-rise character apartment blocks in areas where previously only single storey houses were allowed.
Deputy Mayor Penny Hulse told a media briefing the Council had focused on 'up-zoning' those areas on public transport corridors and in and around town centres, but preserving the 'leafier' areas off the main rail and bus routes and further away from village centres.
"We don't want to turn suburbia into a high density urban landscape. We want to retain that feeling of our leafy suburbs," Hulse said, adding however that three storey character apartments like those projects developed by Ockham Residential would be made more possible by the zoning changes. See Ockham examples here.
"We think we've got the balance right," she said.
As previewed here back in July, the Council has reworked its original 2013 Draft Unitary Plan to allow more houses to be built within the Auckland Council's boundaries. It is due to formally submit its reworked plan to the Independent Hearings Panel on the Unitary Panel on January 26. This followed recommendations by the Panel earlier this year to change the plans to allow more house building and remove restrictions on developing pre-1944 buildings.
The Panel has until July 22 next year to make recommendations to the Council about the Unitary Plan. The Council then can either choose to accept those, or reject any revised plan and take the Panel's ruling to court. The timing means the Panel's recommendation is set to become a major election issue ahead of Council elections on October 8.
'Likely to reduce 100,000 dwelling shortage'
Auckland is forecast to need an extra 400,000 houses by 2040 to handle an extra 1 million people. The Council wants to focus 60-70% of that within its existing boundaries, which amounts to needing to be able to build 240,000 to 280,000 houses inside that boundary. The previous 2013 Draft Unitary Plan only allowed the economically viable building of 180,000 houses, leaving a potential shortfall of 100,000. This would add to the current shortfall of 25,000 to 30,000.
Auckland Council's General Manager Plans and Places, John Duguid, said the Council was still re-forecasting the economically viable amount under the new zoning maps, "but we know we are heading in the right direction, although we're not quite there in terms of achieving the overall forecast capacity (of 240,000 to 280,000)."
"If we're a little bit short of capacity it's not the end of the world. If we're a little bit over capacity it's also not the end of the world," Duguid said, adding the new forecasts would be available within two months.
Auckland Council released documents showing the percentage of Auckland in the most intense Terrace Housing and Apartments Zone had risen to 5.93% from 5.39% before the changes. This zone allows building heights of up to 16 metres (five storeys), 19.5 metres (six storeys) or 22.5 metres (seven storeys) in specifically identified locations. The minimum dwelling size in this zone was set at 30 square metres for studio apartments, with the minimum one bedroom size being 45 metres squared. No parking or balcony requirements were specified.
Growth in 'Mixed Housing Urban'
The biggest change was in the Mixed Housing Urban Zone, which has increased its percentage to 16.89% from 10.91%.
"The zone seeks to achieve an urban residential character and generally provides for three storey dwellings in a range of forms (detached, terrace and three‐storey apartments) surrounded by open space," the Council said.
"A high degree of design quality is sought within the zone, with development expected to achieve attractive and safe streets and public open spaces and high quality on‐site amenity," it said.
This zone allows three storey dwellings in the form of either apartments, townhouses or stand-alone houses that can cover 45% of a section's area and be up to 12 metres high. The minimum dwelling size for studios and apartments of 30 square metres and 45 square metres respectively is the same as for the Terrace Housing and Apartments Zone. It also allows multiple housing units on sections less than 800 square metres.
The next less intense zone is the Mixed Housing Suburban zone, which allows two storey buildings on up to 40% of the section. It is the most widespread zone under the new plan, with 43.82% of Auckland covered by the zone, up only slightly from 43.75% previously.
"The zone seeks to achieve a suburban residential character and generally provides for two storey dwellings in a range of forms (detached and terrace houses) and within a spacious landscaped setting," the Council said.
The single house urban zone percentage fell to 25.62% from 31.13%. This zone has a minimum site size of 600 metres squared and only allows one house with only one or two storeys.
The least dense zone is the 'Large Lot' zone, which has a minimum section size of 4,000 square metres and allows only one one storey house. That percentage dropped to 7.74% from 8.82%.

Enough consultation?
Controversy has emerged in recent weeks over whether the Council changes, which were notified in response to the Hearings Panel's recommendations months ago and do not have to be notified to each property owner, should have been more broadly publicised. The broad details were publicised to the Panel's website, which is publicly available, in July, while the maps are being published today. The Panel process is not part of the usual Unitary Plan process, which was notified in 2013.
Also, the Panel has the right to make recommendations to the Council and to issue a final plan, none of which have to be referred to individual property owners.
"The Panel has the right to do this without us," Hulse said. "The Panel can modify it themselves without us."
ACT MP for Epsom David Seymour described the Council's actions as "breathtakingly undemocratic arrogance," by publishing the maps a week before Christmas after decisions on zoning changes were taken behind closed doors.
"When similar changes were proposed in 2013 the people pushed back hard.  Small wonder the councillors wanted to keep quiet," Seymour said.
The maps can be found here on an Auckland Council website here, along with a legend explaining what the colours mean here.