A review of things you need to know before you go home on Monday; Bumper Christmas season for retailers, migration hits another record, Anna Curzon appointed Xero NZ boss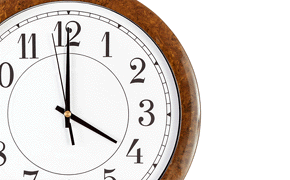 Here are the key things you need to know before you leave work today.
TODAY'S MORTGAGE RATE CHANGES
As reported here, ASB has increased its 4 and 5-year fixed-term residential mortgage rates to 5.40% and 5.50% respectively. It has increased its 3, 4 and 5-year special LVR <80% rates. 
Sovereign also hiked its Standard Go 4 and 5-year home loan rates to 5.40% and 5.50% and upped its special LVR <80% rates. 
TODAY'S DEPOSIT RATE CHANGES
ANZ has cut its shorter term deposit rates by between 5 and 25 basis points, and its longer term deposit rates by between 5 and 10 basis points. It has cut its 6-month rate by 5bps to 3.30% and its 2-year rate by 5bps to 3.60%. 
Kiwibank has cut its Online Call interest rate from 2.50% to 2.25%. 
BNZ has sliced its savings rate from 1.90% to 1.70%
CONSUMER CONFIDENCE UP BEFORE CHRISTMAS
The Westpac McDermott Miller Consumer Confidence Index has risen 4.7 points to 110.7 in the December quarter. This follows sharp declines earlier in the year, and returns the index to around average levels. 
Westpac Senior Economist Satish Ranchhod says, "Households' appetite to spend has increased, and low interest rates are clearly playing a role. Combined with an improved outlook for the coming year and low inflation, low borrowing costs are making it very attractive for consumers to purchase big ticket items like home furnishings. This signals a bumper Christmas season for many retailers."
Yet he warns, "Households will need to be careful that Christmas cheer doesn't result in a nasty hangover in the New Year. Low interest rates mean that many households are currently less concerned about paying down debt. But growth is set to slow over the coming year and unemployment is likely to increase."
RECORD NET MIGRATION SPURRED BY INDIAN MIGRANTS
Surging migration flows continue to break all previous records with net migration increasing more than threefold over the last two years. The latest figures from Statistics NZ show there was a record net migration gain of 63,659 people in the year to November compared with a net gain of just 48,836 in the year to November 2014, and just 19,478 in the year to November 2013.
The biggest source country for migrants was India with a net gain of 13,268 people from that country in the year to November, followed by China 8759, the Philippines 5039 and the UK 3680. There was a net gain of 371 people from Australia, compared to a net loss of 4542 people to Australia in the year to November 2014.
DIGITAL BANKING & TECH EXPERT TO TAKE JOB AT XERO 
Xero has announced the appointment of Anna Curzon as its New Zealand managing director to replace Victoria Crone, who resigned last week to run for Auckland Mayor. Curzon, the former general manager of Internet Banking at ASB, and more recently the general manager of Digital First at Spark, will take up the new role at the start of February. 
Xero's chief executive Rod Drury says,  "We've worked alongside Anna for many years. Her blend of technology and digital banking experience is ideal for the next phase of our New Zealand strategy as we digitally connect Banks, large corporates and Government into our network of small businesses. We've been fans of Anna for a long time and are delighted to have her lead our New Zealand business." 
"HIGHLY SKILLED" TAX EVADER JAILED
A former Kerikeri man, who devised a tax evasion scheme involving Maori trusts, has been sentenced to three and a half years in jail. Timothy Vivian Meredith has been sentenced in the Whangarei District Court on tax offences totalling nearly $500,000 relating to a number of businesses. 
Meredith, who the Inland Revenue describes as being highly skilled in accounting and information technology, used the Nga Uri O Tupoto Incorporation bank account with three others to effectively  "wash" his and their income from various businesses to evade tax.
WHOLESALE INTEREST RATES
The 90-day bank bill rate is down 3bps since Friday to 2.73%.
NZ DOLLAR SOLID
The NZ dollar has strengthened against the Aussie throughout the day to 94.0 AUc, further to migration stats revealing more people are coming to New Zealand from Australia, than the other way around. The NZD has bounced around against the USD, but currently sits close to where it was at the start of the day, at 67.4 USc. The TWI-5 is at 72.7. Check our real-time charts here.
You can now see an animation of this chart. Click on it, or click here.