China pollution worse, flights canceled; US jobless claims low; Chinese house prices 'unaffordable'; Chinese outbound tourism booms; oil holds low; gold up; NZ$1 = 68.4 USc, TWI = 73.6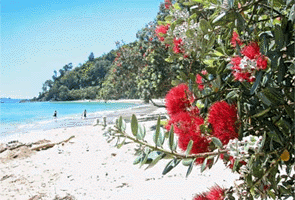 Here's my summary of the key news overnight to keep you up-to-date over these holidays.
Dense smog continued to shroud China's largest cities over the weekend though an approaching cold front began to clear the skies, a day after a Beijing air-pollution alert forced the cancellation of more than 200 flights.
Use of the Chinese Yuan in international transactions is growing and currency markets are adjusting to the change. But whether goods are actually priced in Yuan is debatable still; the core reference price still seems to be the US dollar.
Japan is the one country with the longest problem with deflation. The latest data there shows core consumer-price index, which excludes fresh food, was barely higher, up just +0.1% from a year earlier in November. The weaker yen pushed up the prices of imported food and appliances. It was the first rise in five months but still far from the Bank of Japan's 2% inflation target. Household spending fell -2.9% in November, the third consecutive month of decline. Household incomes fell -1.8%, so real savings actually rose.
Across the Pacific, the number of Americans filing for jobless benefits fell more than expected last week, nearing a 42-year low as US labour market conditions continued to tighten in a boost to their economy. But of course today's conditions are not as good as they were in 1973.
A key driver of the American - indeed the world - economy is the American consumer. How well holiday sales have been there is still up for debate. Holiday sales at physical stores started out strong but seem to have weakened post Christmas, failing to achieve even modest growth targets. But we will need to await the totals including the on-line components before jumping to any conclusions.
Certainly, physical stores in New Zealand rang up record revenues this holiday season. And online transactions will also undoubtedly set new records.

Back in China, an official survey there of 25,000 savers who want to buy a home say that prices there are 'high and affordable'.
And still in China, 120 million Chinese traveled overseas in 2015, up +10% from 109 million the previous year. This now makes them the biggest outbound tourist market in the world. 345,000 of them visited New Zealand, so we attracted just 0.3% of that market. Still, this is growth by one third. It is clear these numbers could easily explode if we had capacity. However, given our domestic construction pipeline (especially in Auckland) there is little chance we could build the hotel infrastructure necessary to take too many more. The airlines (including Air New Zealand) are already fretting about the complete lack of available hotel space to service their inbound traffic.
American crude oil prices are holding their premium. US prices are now just over US$38/bbl while Brent is now just under US$38. And there's this.
Gold will start its post-Christmas trading in New York higher at US$1,077/oz.
UST benchmark 10yr bond yields will start their post holiday trading at 2.24%, and local swap rates are higher, at levels we haven't seen since August.
So cheap money may be coming to an end. At least, that is what ANZ is hoping. A healthy pipeline of big deals in New Zealand and Australia will add to the pricing pressure.
The NZ dollar will start tomorrow at 68.4 USc following a strong gain at the end of the final session before the holiday break, at 94.3 AUc, 62.4 euro cents, and the TWI is up at 73.6 and a 28 week high.
The easiest place to stay up with event risk over the holiday period is by following our Economic Calendar here »