China equity markets suspended on -7% fall; China and US factories weaker, other Asian factories gain; US construction soft; Smith gone; UST 10yr yield 2.22%; gold up oil down; NZ$1 = 67.4 USc, TWI = 72.9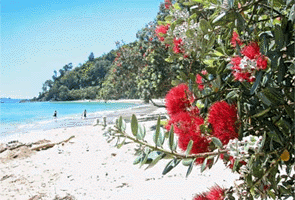 Here's my summary of the key news overnight to keep you up-to-date over these holidays.
China's major stock exchanges tumbled on the first trading day of the year, triggering a "circuit-breaker" that suspended equities trade nationwide for the first time ever and putting at risk months of regulatory work to restore market stability. The supposed trigger was the release of two separate factory surveys. The official one showed contraction but at an improving rate. The unofficial one showed the contraction grew although it is only marginal. Markets seemed to look passed the improving (and bigger) service sector result.
So there may be other factors at work. For example, in July Chinese authorities imposed a ban on shareholders with holdings of more than 5% in a company from selling shares to stem a rout at that time that wiped trillions off market capitalisations. The ban will expire on Friday, triggering fears of a big sell-off by major shareholders.
Other large Asian economies proved relatively resilient however to the prolonged softness in Chinese manufacturing. Japan's reading is well above 50, while Vietnam, Taiwan, and South Korea's indexes all flipped from contractionary to expansionary territory in December. Growth in new orders is powering these results and suggesting some momentum. Singapore is growing faster than forecast.
So, maybe its 'just China' who is the 'sick man of Asia'?
The American factory sector contracted further in December as the stronger greenback undermined exports. And US construction spending fell for the first time in nearly 1½ years in November. American economic growth may only be 'moderate' when the advance GDP data for Q4 is released on January 30.
This poor data set, and the Chinese moves has Wall Street on edge today, down -2% in mid afternoon trade. Earlier, European equities tumbled as well.

On the tech front, Uber rival Lyft has raised US$1 bln and is joining with General Motors to develop driverless cars. That is just the latest large investment in the technology and won't be the last. Driverless cars are coming.
And the Mike Smith era at ANZ is now officially over. New Zealander Shayne Elliot says he will be making 'tweaks' at the big Aussie bank as he takes over from Smith.
The oil price diverged again between the WTI and Brent benchmarks with the US price falling marginally more. Today the US price is just below US$37/bbl while the Brent price is just above.
Other minerals, especially copper, have dropped sharply.
Gold is up $11 at US$1,071/oz.
The UST benchmark 10yr bond yield slipped again on the China and American data and is now at 2.22%.
The NZ dollar starts today at 67.4 USc, at 93.9 AUc, and 62.3 euro cent. The TWI is at 72.9.
And don't forget, we have a dairy auction overnight. There is wide variability in the derivatives market between bid and offer prices, so this one could go either way. A disappointing result could start the year off badly. Actually, no observers are prepared to suggest which way it will go.
The easiest place to stay up with event risk over the holiday period is by following our Economic Calendar here »