US payrolls and service sectors expand; US trade deficit falls; Texas cow deaths; China trapped, yuan falls; US abandons 'fair value' rule; UST 10yr yield 2.20%; gold up; oil at 11 yr low; NZ$1 = 66.3 USc, TWI = 72.1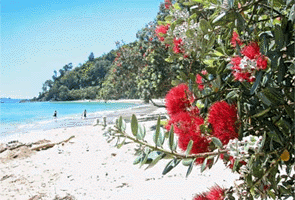 Here's my summary of the key news overnight to keep you up-to-date over these holidays.
At the end of this week (Saturday our time) we get the next look at the US non-farm payrolls report. Today, the precursor report from ADP indicated that it may be very strong. The ADP report showed that private payrolls grew by +257,000, well above expectations of a +198,000 rise. The drivers seem to be manufacturers, and companies with payrolls of 50 or less. This is fundamental underlying strength in the American economy despite other indicators that growth may have slowed in the fourth quarter.
The US trade deficit fell more than expected in November with imports of goods and services falling more than exports of goods and services.
But the indications of strength went further today. The latest report on their service sector beat forecasts too, still expanding at a healthy clip even though that expansion is slowing. However, these 'slowing' trends in both the service and factory sectors that worry markets. Today, equity and bond markets on Wall Street are decidedly lower.
It's a similar note globally. The data still points to expansions with a slowing trend. And the expansions are not large. Still, a key item to note is that employment is still expanding and at a slightly faster rate.
Staying in the US, an overnight blizzard has killed some 35,000 dairy cows in Texas. This is an area that produces about 10% of all US milk production.

In China, they have extended their stock-selling ban imposed by the regulator on major shareholders to stem the market rout in August that was set to expire on Friday. But the whole policy is an unmitigated disaster. Policy makers have trapped themselves and it may be ugly when they finally unwind the mess. And the signals it sends to investors now will take years if not decades to overcome.
The Chinese currency is taking a thrashing too. It is down -7% since the no-sell policy was put in place. It is now at a five year low. Some think the trend is manipulation by Chinese authorities.
But despite all this, there are signs that business sentiment is improving in China.
The main news out of Europe is their improving PMIs, also driven by the service sector.
Back in the US, their Financial Accounting Standards Board has essentially scrapped the mark-to-market, "fair value" rule that has made financial statements nearly impossible to read except for a few pointy-heads. This will affect many companies (again) and will simplify bank financials in a positive way. It will be interesting to see what the international accounting bodies do from here. No comment yet. Major variations in approach will make a new messy scene.
The oil price has slumped even further today. Now, both the US and Brent prices are just above US$34/bbl. This time it is weakening demand that has ignited the latest drop.
Gold is up again, now at US$1,088/oz.
The UST benchmark 10yr bond yield is resuming its slide, now down to 2.20%.
The NZ dollar starts today at 66.3 USc, at 94 AUc, and 61.7 euro cent. The TWI is at 72.1. Since the beginning of the year, the Kiwi dollar has depreciated -2% of a TWI basis; against the surging USD the drop has been -3%. That is a lot for five trading days.
The easiest place to stay up with event risk over the holiday period is by following our Economic Calendar here »