China's stock markets shuttered again following fast slump; Aussie building approvals tumble; oil falls to US$33/bbl; gold jumps to US$1,100/oz; NZ$1 = 66.4 USc, TWI = 72.1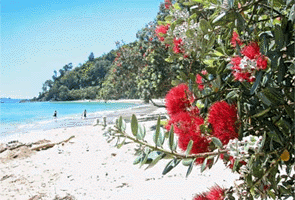 Here's a special update of some key events and data out today.
Trading on the Shanghai and Shenzhen stock markets has been called off for the day after the CSI 300 Index tumbled -7% by 9.58am local time, triggering the second stage of their 'circuit breaker'.
Trading was earlier halted for 15 minutes at 9.42am after the index fell more than -5%. It took just another minute for the index to fall a further -2% when trading resumed, with the markets trading for only 13 minutes in total.
These markets are now at their lowest point in more than five years.
Gulp.
And in Australia, data out today revealed a worrying trend in their construction industry. Building consents were down more than -12% in November from October, and are down -8% year-on-year. Analysts were expecting only a minor pullback. Of special concern is the pullback in housing renovation work; that is down a whopping -23% from October, -14% year-on-year.
The oil price has slumped even further today. Now, both the US and Brent prices are at just US$33/bbl. Prices under US$30 are in sight.
Gold is up again, now at US$1,100/oz.
The UST benchmark 10yr bond yield is resuming its slide, now down to 2.18%.
The NZ dollar has fared fairly well in the circumstances. It is at 66.4 USc, and has risen sharply against the Aussie to 94.3 AUc. The TWI-5 is holding at 72.1.
The easiest place to stay up with event risk over the holiday period is by following our Economic Calendar here »