A review of things you need to know before you go home on Wednesday; Co-operative Bank lifts deposit rates, Auckland housing market cools, Harmoney chairman's surprise departure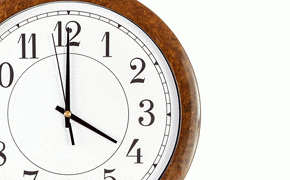 Here are the key things you need to know before you leave work today.
TODAY'S MORTGAGE RATE CHANGES
There were no changes today.
TODAY'S DEPOSIT RATE CHANGES
The Co-operative Bank increased a range of rates. The bank lifted its six month rate by 10 basis points to 3.40%, its one year rate by 10 basis points to 3.50%, its 18 month rate by five basis points to 3.55%, its two year rate by five basis points to 3.65%, its three year rate by five basis points to 3.75%, and its four year rate by five basis points to 3.85%.
See all advertised, or carded, term deposit rates for one to nine months here, and see all advertised term deposit rates for one to five years here.
GROWTH IN AUCKLAND HOUSE VALUES COOLS
Average Auckland house values rose just 0.2% in December, Quotable Value says, although they were still up 22.5%, or $171,406, to $933,264 in 2015. National average values were up 4.2%, or $69,472, during 2015 to $558,146. QV says big Auckland price rises and Reserve Bank and government restrictions on investors has led to an increase in activity and demand in previously slow housing markets such as Hamilton, Tauranga, the Waikato, Hawke's Bay, Whangarei and Rotorua. And the likes of Wellington and Dunedin saw "significant" value increases in the last three months of 2015 of 4.3% and 2.1%, respectively.
WORLD BANK KAURI BOND RAISES NZ$550M
The World Bank has borrowed NZ$550 million through the issue of a five-year Kauri bond. The bond, with an S&P AAA credit raing and a Moody's Aaa rating, was priced at mid swap plus 44 basis points and has a coupon of 3.5%.
SURPRISE DEPARTURE OF HARMONEY CHAIRMAN
Harmoney chairman Rob Campbell has quit after 18 months in the job. A Christmas Eve Companies Office filing from the licensed peer-to-peer lender shows Campbell stepped down as a director on December 14 just three days after founder, co-CEO and largest shareholder Neil Roberts returned to the board after a gap of about four-and-a-half months. Campbell has been the public face of the fast growing company in recent months, which quietly revamped its fee structure late last year. Harmoney is yet to replace Campbell.
CHINA EXPORTS RISE
China's exports unexpectedly rose in December, Bloomberg reports, and a slump in imports moderated giving the country a trade surplus of 382 billion yuan (about NZ$88.4 billion). Overseas shipments rose 2.3% and imports fell 4%.
WHOLESALE RATES LITTLE CHANGED
With very little local data swap and bond yields are at the mercy of offshore data and movements. Today we saw swap yields fractionally lower across the curve although the movements in NZ yields were small compared to some of the offshore equivalents. The decline in yields is a continuation of the recent trend and to some degree influenced by sharp declines in global commodity prices. The 90 day bank bill rate was unchanged at 2.74%.
NZ DOLLAR GAINS ON GREENBACK
The New Zealand dollar was higher over the day against the greenback, most recently at US65.57 cents (versus US65.4c this morning), unchanged against the Aussie at AU 93.6c, and the TWI-5 was higher at 71.19 from 70.9 this morning.
 Check our real-time charts here.
You can now see an animation of this chart. Click on it, or click here.