A review of things you need to know before you go home on Thursday; job ads rise, factories busy, consumers confident, less people on benefits, TPP signing, swap rates bounce, NZD up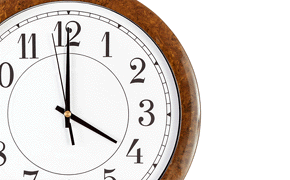 Here are the key things you need to know before you leave work today.
TODAY'S MORTGAGE RATE CHANGES
No changes to report today, but this story may interest you.
TODAY'S DEPOSIT RATE CHANGES
ANZ cut its nine month term deposit rate by -20 bps, trimming its 3.50% rate to 3.30%. NZCU South also cut two rates, for one and three months.
WHERE THE JOBS ARE
In quite a marked contrast to world events, it has been very positive for New Zealand data today. First up the job ads data shows a healthy and improving labour market. Job ads lifted a further 1.1% in December (seasonally adjusted), the fourth consecutive monthly rise of over 1% m/m. This is the first time this has occurred since early 2011. Total job advertising is up 2.8% versus a year ago (3-month average). The Hawkes Bay got special mention as "going gangbusters" with "Auckland a distant second". Christchurch as singled out as the laggard in this survey.
DEFYING OFFSHORE PRESSURE
New Zealand's manufacturing sector recorded its highest month of expansion for 2015 in December, according to the latest BNZ - BusinessNZ Performance of Manufacturing Index (PMI). The seasonally adjusted PMI for December was 56.7. This was 1.8 points higher than November, and the highest level of expansion since October 2014. The sector has now been in continued expansion since October 2012.
CONFIDENCE REMAINS HIGH
Kiwi consumers are feeling confident. Today's consumer confidence index is marginally higher at 121.4. ANZ said "such stability is notable considering the negative economic nuances from offshore to start the year. To see stability against this backdrop is a telltale sign the New Zealand economy has considerable localised pep. Prospects for the economy remain solid, amidst international turbulence." (Fyi, we are expecting the first political poll results out tomorrow evening, done by the same polling company ANZ use for their consumer sentiment survey. It would be a major surprise if there was a different tone to that result.)
LESS IS MORE
The December data for the number of people receiving a benefit is continuing to decline year on year with a -2.5% drop in the number of people receiving a main benefit between December 2014 and December 2015. The Government has announced an aspirational target to reduce the total number of people receiving main benefits by -25% from 295,000 people in June 2014 to 220,000 in June 2018, which will reduce the long-term cost of benefit dependence by $13 bln.
NEW CREDIT RATING AGENCY APPROVED
The Reserve Bank says it has approved Corporate Scorecard Pty Limited, an Australian firm, to provide credit ratings for New Zealand non-bank deposit takers such as finance companies, building societies and credit unions.
CIRCUS TIME
The Government is planning to host the signing of the Trans-Pacific Partnership (TPP) in Auckland on Thursday, 4 February, at SkyCity in fact. Just enough time for rent-a-crowds to be organised.
THE BIG PICTURE
All this good NZ news is happening as the Shanghai stock exchange is giving up another -1% today in early trading, another in a long list of daily declines. The ASX is up +1% however, and the NZX is down a fraction.
WHOLESALE RATES BOUNCE
Following yesterday's very sharp falls, today we are seeing a small correction higher. Rates for 1-5 years are +3 and +4 bps higher, less so for the 7 and 10 year terms. Consequently the curve is flattening. The 90 day bank bill rate is lower, now at 2.72%.
NZ DOLLAR FOLLOWS
The New Zealand dollar has also risen today, and quite a lot from the lows we started this morning at. It is now up to 64.5 USc, at 93.1 AUc, and at 59.3 euro cents. The TWI-5 is now back up to 70.2. Check our real-time charts here.
You can now see an animation of this chart. Click on it, or click here.