A review of things you need to know before you go home on Thursday; Fonterra cuts payout, Wheeler talks up 'easing', smaller trade deficit, higher loan approvals, more investor loans, swap rates and NZD fall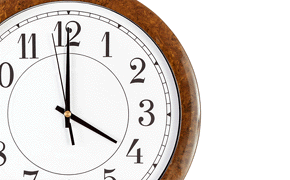 Here are the key things you need to know before you leave work today.
TODAY'S MORTGAGE RATE CHANGES
NZCU Baywide finally reduced its floating rate today.
TODAY'S DEPOSIT RATE CHANGES
There were no term deposit changes today.
SURPRISE CUT
The big economic news of the day was not from the RBNZ, but the surprise announcement from 'Fonterrible'. They cut their milk forecast price to $4.15 from $4.60 and they concede this will be 'very tough' on its farmers. It is probably not fair to say the cut was a surprise, just that markets weren't really expecting it today.
RBNZ ADOPTS CLEAR EASING BIAS
An Aussie (at CBA) looking at today's RBNZ OCR review had this to say: "RBNZ Governor Wheeler today kept the OCR unchanged at 2.5%, but tweaked the statement just enough to generate a desired reaction in financial markets. The wording in the short statement showed some signs of a dovish slant. Dovishness demanded by financial market dynamics and a deteriorating outlook offshore. The key line in the statement was modified ever so slightly. The December MPS line "We expect to achieve this at current interest rate settings, although the Bank will reduce rates if circumstances warrant." was changed to "Some further policy easing may be required over the coming year to ensure that future average inflation settles near the middle of the target range." More here.
SMALLER TRADE DEFICIT
The December trade deficit was much lower than expected, although pretty close on an annual basis. In calendar 2015 we imported goods worth $52.5 billion, a new high for a full year. This is up +$1.3 bln of +2.5% from the previous year. The rise occurred despite a fall of -$2.5 bln in the total value of petroleum products. Annual exports were valued at $49.0 bln, down -$1.1 bln -2.2% from the 2014 year. Milk powder, butter, and cheese fell -$3.0 bln, with China accounting for two-thirds of the fall. The lower NZ dollar is the main driver of the recent changes.
BACK FROM HOLIDAY
Mortgage loan approvals are back to late-2015 "regular" levels, up +10% from last week and +9% above the equivalent week a year ago.
MORE INVESTOR LOANS, LOWER LVRS
Residential housing 'investors'* borrowed $2 bln in December, up +20% from the same month a year ago. The RBNZ data shows that 'only 34%' of such lending was above the 70% level, down from the 50%+ we saw in December 2014. (* There were 6,273 of them, or are these 'capital gains speculators'? Low interest rates drive asset prices higher and if the central bank persists with low rates, the effect should be expected.)
RISK FREE BUSINESS?
The same data release shows that in the December quarter, more than $19.2 bln was borrowed as housing mortgages, $7.8 bln of repayments were made on all loans, and $10..2 bln of loans were 'repaid in full' - although presumably most of these were because of switching between banks. Banks charged their mortgage clients $2.9 bln in interest in the quarter, $11.7 bln in interest over the whole year. What is impressive is that banks had to write off just $57 mln in mortgage debt over all of 2015, a tiny fraction of default for a mortgage book that started the year at $194.3 bln and ended the 2015 at $209.5 bln. That's a loss rate of 0.0003 (ie 0.3%).
CHANGING FORTUNES
Last year, Aussie regulator APRA pressed the big Aussie banks to raise more than $20 mln in additional capital. The banks feel that is enough extra but it is a judgment not shared by APRA who want them to raise a similar amount again. Bank dividends are at risk for investors. Bank resilience is at risk from APRA's viewpoint, especially if their housing market turns. And there are signs of that. These Aussie trends may be precursors for New Zealand.
WHOLESALE RATES LOWER
Swap rates fell only -2 bps across the curve today, although there was a short period just after the RBNZ announcement where they were down a bit more than that. The 90 day bank bill rate keeps falling, today by another -1 bp so it is now down to 2.70%.
NZ DOLLAR SLIPS
The New Zealand dollar fell after the easing comments by the RBNZ but later in the day a bit of firmness reappeared so overall the decline is quite small on the day. It is now at 64.4 USc, at 91.6 AUc, and at 59.2 euro cents. The TWI-5 is now at 69.8. Check our real-time charts here.
You can now see an animation of this chart. Click on it, or click here.