Fonterra concedes that a reduction in the forecast milk price payout this year will be 'very tough' on its farmers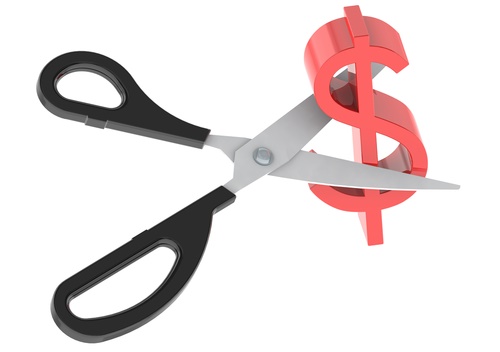 Fonterra has cut its forecast Farmgate Milk Price for the 2015/16 season to just $4.15 per kilogram of milk solids from the previous forecast of $4.60 and concedes that this will be "very tough" for its farmers.
With a dividend of perhaps 35c to 40c on top, this means a potential total payout to farmers of only $4.50-$4.55per kgMS.
Labour's finance spokesperson Grant Robertson said the move would cost farmers "tens of thousands of dollars" and said many "will be under more and more pressure".
While Fonterra had been widely expected to trim its forecast in the wake of recent GlobalDairyTrade auction results, the new price pick is still very much at the low end of market expectations (although ASB economists were picking an even slightly lower price of $4.10). See here for the full dairy payout history.
The dairy giant's earlier price pick of $4.60 had been dependent on a recovery in global dairy prices early this year. But while it is generally expected still that prices will recover as the year goes on, such a recovery is now simply going to come too late to salvage this season.
The co-operative's chairman John Wilson said global economic conditions continue to be challenging and are impacting demand for a range of commodities, including dairy.
"Key factors driving dairy demand are declining international oil prices which have weakened the spending power of countries reliant on oil revenues, economic uncertainty in developing economies and a slow recovery of dairy imports into China. In addition, the Russian ban on European Union dairy imports continues to push more product on to the world market.
"There is still an imbalance between supply and demand which continues to put pressure on global milk prices. Since last September, prices on GlobalDairyTrade for Whole Milk Powder (WMP) have fallen 12% and Skim Milk Powder (SMP) prices are down 8%.
"Although New Zealand farmers have responded to lower global prices by reducing supply, that has yet to happen in other regions, including Europe, where milk volumes have continued to increase.
Fonterra chief executive Theo Spierings said while global demand remained sluggish, Fonterra supported the general view that dairy prices will improve later this calendar year.
"However the time frame for supply and demand rebalancing has moved further out and largely depends on a downward correction in EU supply in response to the lower global prices. These prices are clearly unsustainably low for farmers globally and cannot continue in the longer term.
"It is important to state that despite the current challenges, we have confidence long-term international dairy demand will continue its expansion due to a growing world population, increasing middle classes in Asia, urbanisation and favourable demographics.
"While a unique series of global issues are impacting the forecast Milk Price, the business is performing well, as outlined in our business update in November, and is on track to generate improved dividend returns. Fonterra has remained focused on reducing costs, increasing efficiencies and shifting more milk into higher value products," Spierings said.
Wilson said: "The reduction in the forecast Farmgate Milk Price will be very tough on our farmers. As we confirm the Co-op's performance for the first half of the financial year, we will look at the best way to help our farmers' cash flows, underpinned by the expected improvement in dividend returns and the financial strength of the Co-operative.
"We will continue to keep our farmers updated as the season progresses."
This is the full statement from Labour's finance spokesperson Grant Robertson on the Fonterra announcement:
Milk payout drop: Govt must take action on economy

National must take urgent action to diversify the economy after Fonterra slashed its forecast milk solids payout in a move that will cost farmers tens of thousands of dollars this year, says Labour's Finance spokesperson Grant Robertson.

"The sudden drop in forecast milk solids payout from $4.60 to $4.15 is terrible news for farmers and the regions they support.

"Federated Farmers Dairy Chair Andrew Hoggard said the fall could cost farmers over $50,000 on average and that 'we could be looking at a third season of low prices'.

"With receiverships already happening, many farmers will be under more and more pressure.

"The drop comes a day after Fitch ratings agency revised our near term growth prospects downward because of declining prices for dairy exports and on the same day the Reserve Bank said dairy prices remain a risk.

"The Reserve Bank Governor can't fix the economy on his own. He's stuck between the rock of low inflation and falling growth and the hard place of the Auckland housing market.

"Yesterday's Auckland-focussed announcements on infrastructure spending won't be well received in regions that are mostly reliant on dairy farmers succeeding.

"New Zealand needs a more diversified economy to help insulate us from major commodity shocks. We need to invest in job-rich industries and support companies to move up the value chain. We can also bring forward projects to stimulate the economy. Despite more than a year of warnings as dairy prices have plummeted there has been no real effort from the Government to do this.

"This year looks like one of the most volatile since 2008. National can't sit on its hands and do nothing," says Grant Robertson.