A review of things you need to know before you go home on Friday; fixed rate cuts, good trade data, visitor spending surges, equities higher, WMP signals up, swaps unchanged, NZD jumps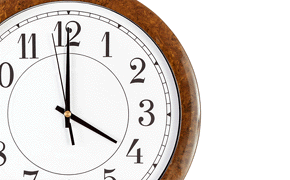 Here are the key things you need to know before you leave work today.
TODAY'S MORTGAGE RATE CHANGES
We heard today that AMP Home Loans will be making some small reductions to its 1 and 2 year fixed mortgage rates. That almost certainly means that the funder of these rates, Kiwibank, will be making similar reductions to their mortgage 'specials' on Monday. If they do, that will have Kiwibank pricing these rates below their main rivals for these terms.
TODAY'S DEPOSIT RATE CHANGES
No changes here today. But with the falls in wholesale rates, they can't be too far away.
THE UPSIDE
The release today of the January trade balance brought a surprise. Markets were expecting a deficit of -NZ$270 mln. It actually came in as a NZ$8 mln surplus. The turnaround is because exports were higher than analysts were expecting (and probably many readers too), and imports were lower, especially because of the low crude oil price. New Zealand is a winner from low oil prices (and will be a loser if they rise). To be fair, it is normal for January usually records a trade surplus and this one is smaller than 'usual' for January. The surprise is only against 'expectations'; markets had factored in a substantial deterioration that did not eventuate. The NZD rose on the news, and has stayed up.
A BIG JOB
The Financial Markets Authority (FMA) pointed out today that is about to take over licensing and regulating the funds management industry, the industry that manages about NZ$100 bln of our retirement and investment funds. It's only a technical point of a transition, but in the big picture it is an important shift. In an aging population, quality regulatory oversight is a crucial balance element in the link between the 'smart' financial professionals, and the 'working savers and investors' who fund the fees for that industry. Good sustainable outcomes are essential for everyone involved. NZ$100 bln is a big number, but it is not large compared with Australia who has AU$2.6 tln under management. On a population-equalised basis, that means we match it with them when our funds under management reaches NZ$550 bln. We have NZ$450 bln to go ...
IMPRESSIVE GAINS
Yesterday's strong growth in international visitor numbers has enabled officials to value the benefit to the New Zealand economy. Data released today shows that international visitor spending has increased by +31% to NZ$9.7 bln in 2015. That is an impressive NZ$2.3 bln increase. Australia, China and the USA were the main drivers of the rise, in that order.
ENDING ON THE UP
Equity markets are stable in New Zealand and Australia, but Hong Kong is up by +2% today in mid-day trading and that is being repeated in Shanghai and Tokyo.
AN UPTICK?
Without getting too carried away, we also see the dairy derivatives markets signaling rises in WMP ahead of next week's auction.
WHOLESALE RATES HOLD
NZ swap rates are unchanged today. But that leaves them at record lows for fixed terms 3 to 10 years, and close to record lows for 1 and 2 years. The 90-day bank bill is softer by -1 bps today at 2.57%.
NZ DOLLAR RISES STRONGLY
The Kiwi dollar is a full 1c higher today than this time yesterday. It jumped on the unexpectedly positive trade data and as stayed up. It is now at 67.7 USc, and at 93.4 AUc. The TWI-5 is now at 72.3. Check our real-time charts here.
You can now see an animation of this chart. Click on it, or click here.