A review of things you need to know before you go home on Tuesday; payout sinks again, factories busier, Truckometer signals growth, P2P fees in spotlight, swaps and NZD unchanged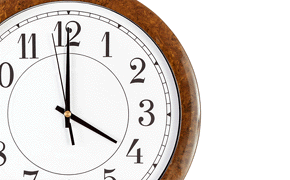 Here are the key things you need to know before you leave work today.
TODAY'S MORTGAGE RATE CHANGES
TSB Bank reduced its 18 month mortgage 'special' to 4.35% from 4.69% and a similar change for their equivalent standard rate. TSB Bank's hot rate though is 4.29% for 2 years.
TODAY'S DEPOSIT RATE CHANGES
There have been no changes today.
2015-16 NOW $3.90/kgMS
Fonterra has today conceded farmgate milk prices won't rise until international production rebalances lower. It has chopped its payout to levels to those last seen in 2006-07. Rural confidence will be taking another hit from this further reduction. Our payout history page has now been extended to record where analysts see this payout eventually falling to. Sharemilkers, particularly those who do not own their herd, are the most vulnerable in the current market conditions.
BACK TO WORK
The two Truckometer indexes in the ANZ series returned to their upward trends in February after marked falls the previous month. The Heavy Traffic Index  rose +1.6%, while the Light Traffic Index, which leads growth in the economy by six months, lifted +2.0% m/m.
FACTORIES BUSIER, SMARTER
Total manufacturing sales rose in the December 2015 quarter, after a strong increase in the September quarter, Statistics New Zealand said today. Sales rose +1.3% in the December 2015 quarter, after a +3.3% rise in the previous quarter. Finished goods closing stocks fell -4% year-on-year which is the sixth consecutive quarterly fall. At some point manufacturers will probably have to build stocks back up; then again, these falling stocks may just be an indication of improving efficiency of how working capital is used.
WINNERS AND LOSERS
We have updated the IMF commodity price chart series to February 2016, the set that tracks both world prices and NZD equivalents for many items that NZ is interested in or competes with. It's not all bad news.
COMCOM STILL PROBING P2P FEES
The Commerce Commission is still investigating whether peer-to-peer lenders' fees are covered by the fees provisions of the Credit Contracts and Consumer Finance Act. The probe has been ongoing for several months during which P2P pioneer Harmoney has changed its fee structure. A Commerce Commission spokeswoman told interest.co.nz." This investigation is still ongoing."
$50 MILLION EACH FOR THE BIG FOUR?
Paymark's owners - ANZ NZ, ASB, BNZ and Westpac NZ - are seeking indicative bids for the electronic payments processor by the end of the month, according to Australia's BankingDay, with a sale sought by May. Citing an information memorandum circulated by the banks' advisor Cameron Partners, BankingDay put Paymark's annual earnings before interest and tax at $17.1 million, and suggested the business could fetch around $200 million.
VIVIER PUSHING INTO EASTERN EUROPE, SELLING IRISH MORTGAGE BUSINESS
The Luigi Wewege fronted Vivier, embroiled in a legal dispute with the Financial Markets Authority over whether it should be on NZ's Financial Service Providers Register, has announced that it's expanding into Central and Eastern Europe. Vivier also says it has "come to agreement" with FD Irish Mortgages Ltd, which is acquiring "the shares and loan stock" in Vivier Mortgages Ltd, which has changed its name to Eire Mortgages Ltd and "come under completely new management." 
MINOR WHOLESALE RATE MOVES
Local swap rates are basically lower by -1 bp today, except the 1 year rate which is up +1 bp. NZ swap rates are here. The 90-day bank bill rate is unchanged at 2.56%.
MINOR NZ DOLLAR SLIPPAGE
The Kiwi dollar has retreated far less than you would think given the Fonterra payout announcement. It is now at 67.7 USc, at 91.1 AUc and 61.5 euro cents. The TWI-5 is at 71.9. Check our real-time charts here.
You can now see an animation of this chart. Click on it, or click here.