A review of things you need to know before you go home on Thursday; Residential property investors resurgent, mixed trade results, Reserve Bank consults, OCR headed for 1.5%?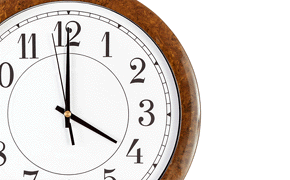 Here are the key things you need to know before you leave work today.
TODAY'S MORTGAGE RATE CHANGES
Kiwibank, AMP and Housing New Zealand all cut fixed rates today. Kiwibank's new 4.25% special two-year rate from Monday (for those with 20% equity) is a new market leader among the big banks.
TODAY'S DEPOSIT RATE CHANGES
The Nelson Building Society and Kiwibank cut rates. The Nelson Building Society's 3, 6, 9,  24 and 36 month rates were cut by between 5 and 25 basis points. Kiwibank trimmed its Notice Saver 32 day rate by 25 basis points and the 90 day rate by 20 basis points.
See all advertised, or carded, term deposit rates for one to nine months here, and see all term deposit rates for one to five years here.
THE RETURN OF THE INVESTORS
Residential property investors appear to be surging again after pulling back when the Reserve Bank introduced new lending limits for Auckland investors in November. New RBNZ figures just out show that in February the nearly $1.8 billion borrowed for mortgages by investors made up 34.4% of the total committed for mortgages in the month. This is just a little below the peak of 34.5% seen back in September when there were signs of investors rushing to get in before the new rules - which was followed the next month by the ratio of investors to the total dipping below 30%. The RBNZ has been non-committal about whether it thinks the restrictions are going to have a lasting impact, saying it wants to see housing data for March first.
MIXED TRADE RESULTS
Statistics New Zealand reports that February was a mixed month for our exports, though the export of a large drilling platform helped push the goods surplus (exports over imports) to $339 million. Without the platform, the surplus was just $72 million, while exports totalled $4 billion, up $96 million from February last year. Imports were up $108 million on February 2015 to a little over $3.9 billion.
CRISIS? WHAT CRISIS?
The Reserve Bank today began public consultation on a crisis management regime for systemically important financial market infrastructures (SIFMIs). The proposed regime forms the final part of proposals the Bank published in December 2015 for a new oversight regime for SIFMIs. The proposed crisis management regime has two parts. First, SIFMIs would be required to maintain business continuity plans and recovery and wind-down plans. Second, the Reserve Bank and the FMA (joint regulators) could call on proposed new statutory powers when these plans are inadequate to manage a crisis.
OCR TO GO TO 1.5%?
There's now a "very good chance" the Reserve Bank will cut the Official Cash Rate to as low as 1.5%, according to Commonwealth Bank of Australia strategists.
WHOLESALE RATES FALL
We continue to see a steepening of the NZ swap curve despite downward movements in global interest rates overnight. The 10-year swap spread remains near multi-level lows. The short and long end of the curve dropped 1 and 2 basis points respectively while the middle of the curve rose 1bps. The 90 day bank bill rate was 2.33% from 2.34% yesterday.
The latest bond tender of $100 mln worth of April 2033 government bonds was reasonably well bid at 2.7x coverage ratio and the weighted average accepted yield was 5 basis points above last month's inaugural tender. Westpac in their analysis prior to today's offer expected the tender should be supported by the resumption of the RBNZ's easing cycle, low swap spreads, and steep curve.
NZ DOLLAR CONTINUES DOWNWARD TREND
The NZD/USD oscillated within a tight range for most of today's session. As Australia and Asia came on line we saw the NZD strengthen slightly but this boost of energy was short lived and the kiwi traded down towards the bottom of the day's range.
Overall the NZD is weaker against the widely recognised safe haven currencies (USD, Yen and Swiss Franc). The NZD continues its recent climb against the Aussie dollar and Pound, with the later continuing to be sold-off on 'Brexit' fears.
At present the NZD/USD is sitting around 67c and the NZD/AUD at 89.4c. The TWI is 70.80.
Check our real-time charts here.
You can now see an animation of this chart. Click on it, or click here.