A review of things you need to know before you go home on Friday; more bonus saver cuts, big new cable to the US, China improves, more Canterbury irrigation, swaps rise, NZD holds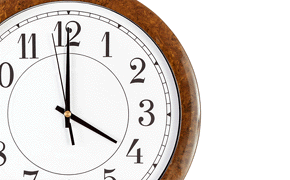 Here are the key things you need to know before you leave work today.
TODAY'S MORTGAGE RATE CHANGES
NBS finally passed through the OCR cut to its floating rate borrowers, reducing its 6.35% rate to 6.10%. It also cut its one year fixed rate by -35 bps to 4.85% and its two year fixed rate by -41 bps to 4.99%.
TODAY'S DEPOSIT RATE CHANGES
ANZ has cut its Serious Saver account rate to just 2.75%, ASB cut its Savings Plus to 2.90%, Westpac cut its Online Saver to 0.75%, and TSB Bank cut its Websaver rate to 2.20%. All of these reductions were by -0.25%.
GLOBAL CONNECTION EXPANSION
Construction has started on a new internet cable from Australia and New Zealand to the USA. The 14,000 km Hawaiki submarine cable system also has options to expand to several South Pacific islands. Permitting and initial route planning began in June 2015 and the system will be completed by mid-2018. This is a venture between Auckland-based Remi Galasso, Otago heavyweight Sir Eion Edgar, and Malcolm Dick, the former co-founder of CallPlus. In their sights is the 50%-Spark owned Southern Cross cable. The Government-owned REANNZ has taken a long term anchor tenancy on the Hawaiki cable for its research network including an initial $15 mln capital contribution.
CHINA EXPANDING ?
China released two important enterprise confidence indexes today. The first was their factory PMI and to the surprise of most analysts, it ticked up over '50' to indicate this sector is expanding. Then, their service industry PMI shows that sector is expanding faster. Both indexes are now higher than the same month a year ago. Meanwhile, the private-sector Caixin factory PMI index also showed an improvement, but not quite enough to record any expansion. That report recorded better output and orders, but lower employment and stocks. It also recorded "renewed inflationary pressure".
HISCO TAKES TURN CHAIRING NZBA
ANZ CEO David Hisco has been named chairman of bank lobby group the New Zealand Bankers' Association for 2016/17. Westpac's CEO David McLean will be deputy chairman. Hisco succeeds BNZ boss Anthony Healy.
MORE NZGBs VIA SYNDICATION
The NZDMO today announced that $1.5 bln of 15 April 2025 nominal bonds have been issued via syndication. The bonds, which carry a coupon of 2.75%, were issued at a spread of 28 bps over the 15 April 2023 nominal bond, at a yield to maturity of 2.745%. The demand, within the initial pricing guidance range of 24 to 29 bps, exceeded $2 billion
MORE RURAL IRRIGATION
The Government is tipping in $520,000 to prepare the case for the Hurunui Water Project centred around Hawarden in North Canterbury. The funding comes from the MPI's Irrigation Acceleration Fund and will help refine the scheme layout and scope the comprehensive work program. This will help them deliver on Stage 1 in which 10,000-15,000 hectares will be irrigated. Once complete the full scheme could irrigate 35,000 hectares of land. Around 70% of that land will be used for sheep and beef production, with the other 30% being for arable, dairy and other uses.
BACKING OFF
Chinese agricultural investor Shanghai Pengxin has withdrawn its judicial review of the Government's decision to decline its application to purchase the Lochinver sheep and beef station near Taupo.
WHOLESALE RATES STEADY
Local wholesale swap rates bounced off the historic lows we saw yesterday. But they are only up +2 bps across the board. NZ swap rates are here. The 90-day bank bill rate is down -1 bp to 2.33%.
NZ DOLLAR HOLDS
The NZD has slipped only slightly today ahead of the (likely) market moving jobs data out of the US. The Kiwi is now at 69 USc, at 90.1 AUc and 60.7 euro cents. The TWI-5 is at 72.1. Check our real-time charts here.
You can now see an animation of this chart. Click on it, or click here.