A review of things you need to know before you go home on Friday; more TD cuts, bigger Govt surplus, little inflation, Blackgrass risk, swap rates fall, NZD still stuck in range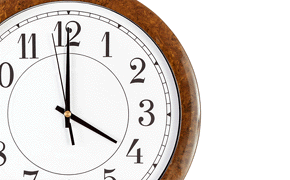 Here are the key things you need to know before you leave work today.
TODAY'S MORTGAGE RATE CHANGES
There are no changes to report today.
TODAY'S DEPOSIT RATE CHANGES
RaboDirect reduced term deposit rates for terms 1 to 3 years by -5 to -15 bps. Asset Finance also reduced all their term deposit rates.
A YTD SURPLUS TO FEBRUARY
Treasury reported a NZ$398 mln surplus in the eight months to February which is NZ$730 mln better than expected and NZ$667 mln better than last year. GST, corporate tax and PAYE were all higher than forecast indicating an expanding economy. Spending was in line with forecasts.
STILL NO SIGNS
Stats NZ reports CPI inflation quarterly and we will get that report Monday week (April 18). But ANZ track price changes monthly in their own Inflation Gauge and for March prices rose +0.2% in March, consistent with seasonal norms. Prices from the Gauge rose +1.0% in the March quarter. Price rises were largely confined to the housing group, with prices unchanged in the Underlying Ex-housing Gauge, and the 3-month increase steady at a (low) +0.2% rate. Generally dormant inflation pressures and early signs of moderating growth momentum suggest the OCR will be heading even lower, they said.
LABOUR STRESS IN AUSTRALIA
In Australia, unemployment is tracked independently to the official ABS survey and that shows their jobless rate jumped +1% to 11% in March. (The official figure for February was 5.8%.) Things may not get better there because tax reform now seems politically "too hard" so to contain their deficits they look like they will focus all their effort in "spending restraint". A public policy mistake there could have a big impact here.
NEW RISK
Another bio-security risk has resurfaced in Canterbury with a small Blackgrass infestation discovered.
GROWING SUPPORT
Angel networks and funds invested a record $61.2 mln into 94 young local companies in 2015, a +9% increase on the previous record set in 2014, according to data released today by the New Zealand Venture Investment Fund. Over the past 10 years they have invested $415 mln in startups. The trend has impressed Andrew Little who today proposed that Government joins the effort to pick entrepreneurial winners.
WHOLESALE RATES SLIP
Despite a -7 bps fall earlier today our local swap rates moved lower by much less. The short end was down only -1 bp and the long end by -2 bp. NZ swap rates are here. The 90-day bank bill rate is also lower by -1 bp to 2.32%.
NZ DOLLAR STILL STUCK
Again, little change in the exchange rates again today. The Kiwi is still at 67.9 USc, at 90.1 AUc and 59.8 euro cents. And the TWI-5 is still at 71. Check our real-time charts here.
You can now see an animation of this chart. Click on it, or click here.