A review of things you need to know before you go home on Monday; BNZ and Kiwibank cut rates, Auckland tourism booms, China food prices zoom, swap rates stable, NZD still in range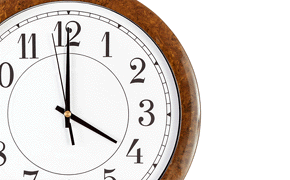 Here are the key things you need to know before you leave work today.
TODAY'S MORTGAGE RATE CHANGES
BNZ cut its 2 year fixed rate today from 4.39% to 4.29%. But that is still not market-leading as Kiwibank offers a 4.25% rate for that fixed term.
TODAY'S DEPOSIT RATE CHANGES
Kiwibank cut its TD rates today. It cut its 1 month rate is now 1.25% (down from 1.75%). And it cut all rates for terms two years and longer by -10 to -15 bps.
WE ARE STILL SPENDING FREELY
Retail spending using cards rose in March. We spent $5.0 bln in March 2016, up +$287 mln (+6.2%) from March 2015, Statistics New Zealand said today. The largest increases were from the hospitality and consumables industries they ;said. The only decrease came from the fuel industry.
A HOT SUMMER
Auckland is getting its share of visitors. A record number flocked to Auckland this summer with more than 824,000 international arrivals into the region between December 2015 and February 2016 - up +10.7% on the previous summer. Holiday visitor arrivals were up +15.2% to 425,664 from 369,408 compared to the same period last summer. Double-digit growth among Chinese holidaymakers saw 85,616 arrivals into Auckland, up +16.9%. Auckland is also continuing to prove a popular destination for Australian holidaymakers with 87,952 arrivals (up +5.9%).
CHINA FOOD PRICES SURPRISE
Chinese consumer inflation held at +2.3% year-on-year in March, and unchanged from the rate in February. But eyes will be drawn to the +7.6% rise in food prices nested within the overall data, which is an unexpected jump. On the other hand, producer prices fell -4.3% year-on-year - but that is its slowest fall in a long time. Month-on-month China's producer prices rose +0.5%, their fastest climb in over two years.
RATING CUT
Standard & Poor's today said it has lowered its financial strength and issuer credit ratings on Manchester Unity Friendly Society to 'B+' from 'BB-'. The outlook is negative.
WHOLESALE RATES HOLD
Rates for every wholesale term rose today by +1 bp. NZ swap rates are here. The 90-day bank bill rate also rose by +1 bp to 2.33%.
NZ DOLLAR STILL STUCK
In a sleepy currency market today, the Kiwi dollar rose marginally. It is now at 68.2 USc, at 90.1 AUc and 59.7 euro cents. The TWI-5 is rangebound at 71.1. Check our real-time charts here.
You can now see an animation of this chart. Click on it, or click here.