A review of things you need to know before you go home on Wednesday; no food price changes, hot housing debt demand, Aussies worried, Auckland wins at box office, swap rates rise, NZD highest in 10 months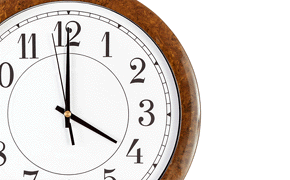 Here are the key things you need to know before you leave work today.
TODAY'S MORTGAGE RATE CHANGES
There are no rate changes to report today for borrowers.
TODAY'S DEPOSIT RATE CHANGES
No rate changes here either.
NO CHANGE
Despite what you might have read elsewhere, food prices in March were actually lower than the same time a year ago, down a minuscule -0.1%. This was influenced by a -2.7% drop in grocery food prices, driven by lower prices for fresh milk (down -9%), cakes and biscuits (down -7.7%), and yogurt (down -13%). Fruit and vegetable prices increased +3.6%, with higher prices for avocados, lettuce, tomatoes, cauliflower, and broccoli. These were partly offset by price decreases for kumara and carrots. Restaurant meals and ready-to-eat food prices rose almost +2%. Other media tended to focus on the changes from February (it was cauliflowers day in the sun), but that is influenced by very seasonal factors.
BANKER HEAVEN (BORROWER HELL)
Here is some data that may do some way to answering why banks are not rushing to cut fixed mortgage rates: they don't need to because demand is so high for this debt. The latest home loan approval data shows that for the first 15 weeks of 2016, the number of new loans applied for is +3.8% higher than the same period last year. But in value terms it is +12.7% higher. There is enough for every banker here. Taking on more mortgage debt is an activity with a complete disconnect to the growth in our real economy.
CONSUMER CONCERNS IN AU
The Westpac Melbourne Institute Index of Consumer Sentiment fell by -4.0% in April from 99.1 in March to 95.1 in April.
CHINA TRADE IMPROVES
China's March trade balance came at +194.6 bln CNY (+US$29.9 bln) vs expected +203.7 bln CYN and a February balance of +209.5 bln CYN. Exports were up +19% year-on-year (in yuan terms) vs +15% expected and -21% in February. Imports were down -1.7% year-on-year (in yuan terms) vs -4.8% expected and -8% last month. Overall this was a better result for countries that trade with China and as such it has boosted both the AUD and NZD.
STARRING ROLE
Film production revenue in Wellington fell -15% in 2015, Statistics New Zealand said today. In contrast, television program production in Auckland rose +$150 mln or +9% on the previous year. Overall, New Zealand's screen industry had total revenue of $3.22 billion in 2015, up +2% from 2014.
ACTING LOCAL
Local Government New Zealand (LGNZ) has announced it'll develop a new climate change position statement focusing on important mitigation and adaptation strategies. The LGNZ Climate Change Position Statement will be released in the middle of the year and will detail key actions and policy changes to manage the effects of climate change. It will also outline next steps for local government and sector partners to manage climate change in communities around the country.
WHOLESALE RATES RISE
Rates for every wholesale term rose again today. For terms to 2 years they are up +3 bps; for longer terms they are up +4 bps. NZ swap rates are here. The 90-day bank bill rate also rose by +2 bps to 2.36%.
NZ DOLLAR RISES TOO
The NZD rose again today and against the USD it is at its highest since June 2015. It is now at 69.4 USc, at 90.2 AUc and 61.1 euro cents. The TWI-5 is now at 72.2. Check our real-time charts here.
You can now see an animation of this chart. Click on it, or click here.