A review of things you need to know before you go home on Thursday; factories expanding, linker yields fall, RBNZ bans all after MediaWorks breach, Aussie jobs surprise, swap rates fall, NZD falls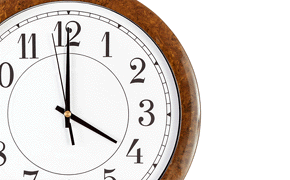 Here are the key things you need to know before you leave work today.
TODAY'S MORTGAGE RATE CHANGES
There are no rate changes to report today for borrowers.
TODAY'S DEPOSIT RATE CHANGES
No rate changes here either.
AN INDIAN SUMMER
Factories are still fairly optimistic. Today's PMI data shows a small fall in confidence from a fairly high level, while the non-seasonally adjusted data shows no change. At 55.4 this index is still strongly in expansion mode. BNZ Senior Economist Doug Steel said 'while there are some conflicting signals in the details, the PMI indicates ongoing growth in the manufacturing sector overall. NZ's PMI remains well ahead of many other major economy equivalents.'
LINKERS IN DEMAND
Today's auction for NZ Government inflation-index bonds was very well supported. Only a few bidders were successful (five of 43 bids for the $100 mln on offer). A yield of 2.14% (plus inflation) won today compared with 2.20% last time and 2.40% the time before.
BUSTED TRUST
The Reserve Bank has discontinued the system of briefing journalists under embargo prior to the release of OCR decisions. The catalyst was a Newshub MediaWorks journalist who deliberately leaked details of the last decision ahead of the release time. The RBNZ reaction has been to end the process for everyone. But this just brings the NZ arrangements into line with what goes on in most other central banks around the world.
POSITIVE SURPRISE
Employment in the Australian labour market grew more than markets were expecting in March. The number of persons employed increased by 26,100 in March 2016 (s.a.), while the number of persons unemployed decreased by 7,300. The unemployment rate for March 2016 was 5.7% s.a. while their labour force participation rate remained at 64.9%. The Aussie dollar rose on the news. Rate cuts in Australia are now less likely. The New Zealand data for these metrics will not be published until May 4, 2016.
CREDIT VULTURES PROSECUTED
Three truck shop operators have pleaded guilty to charges brought by the Commerce Commission relating to their lending practices. Goodring Company, Betterlife Corporation, and Ace Marketing will be sentenced in the next few months. They are the first businesses to be prosecuted by the Commission under tightened Credit Contracts and Consumer Finance Act 2003 (CCCFA) laws for lenders, which were introduced last year.
MOODY'S ADDS HEAT
In Australia, Moody's has warned their Federal Government that spending cuts alone won't improve their worsening budget situation. Tax increases will also be necessary. Without both, Moody's says Australia could lose its AAA credit rating even though most other metrics remain 'better than its peers'.
WHOLESALE RATES FALL
Wholesale swap rates gave up all the gains they made over the past few days in today's trading. NZ swap rates are here. But the 90-day bank bill rate is unchanged at 2.36%.
NZ DOLLAR FALLS TOO
The NZD fell today, pushed by the better-than-expected Aussie jobs numbers. It is now at 68.6 USc, at 89.7 AUc and 60.9 euro cents. The TWI-5 is now at 71.7. Check our real-time charts here.
You can now see an animation of this chart. Click on it, or click here.