A review of things you need to know before you go home on Monday; TSB Bank goes lower, BNZ goes higher, CPI shows tiny rise, farm sales sag, record lifestyle block sales, swaps flatten, NZD firms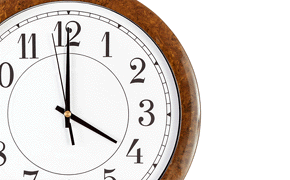 Here are the key things you need to know before you leave work today.
TODAY'S MORTGAGE RATE CHANGES
TSB Bank has cut its 2 year fixed mortgage rate 'special' to 4.19% which is now the lowest carded rate in the market for this term. But it is not as low as SBS Bank's 4.10% one year rate (which is actually a standard rate), or HSBC's Premier rate of 3.95% for an 18 month term however. Going the other way, BNZ raised its 2 year 'special', up +10% to 4.39% so it is not very 'special' any more.
TODAY'S DEPOSIT RATE CHANGES
BNZ cut its one month rate by 25 bps to 1.25%. And they raised their 9 month rate from 3.25% to 3.45% which is now the highest offer for that term from most banks.
NO THREAT YET
Inflation was broadly in line with expectations in the March quarter, but economists said it remained far enough below the Reserve Bank's target band to leave open the possibility of another rate cut next Thursday.
STILL STRANGLED
Are we 'investing' enough in new residential housing stock? Undoubtedly not. Data out today from the RBNZ shows we had record high investment in (real) dollar terms in the December 2015 quarter, but for all of 2015 that is only growing at just under +6% pa, the slowest rate of growth since early 2012. As a proportion of real GDP, our investment is new housing stock is only back to growing at levels we last saw in late 2007. The best we ever did in this measure was back in 2003 when 7.5% of GDP was invested in new housing stock. This data is more confirmation that we have strangled the growth in our housing stock and we are struggling to get things growing again.
FARMS SALES SAG
Even adjusting for seasonal effects, farm sales were much lower in March than we had this time last year. Lower dairy farm sales were a big part of the reason, while horticulture sales are the area that has held up best.
LIFESTYLE BLOCK SALES HIT RECORD
Sales of lifestyle blocks hit an all-time volume high in March of 854, pushed up by strong activity in Auckland, Nelson, Canterbury and Otago. But our records only go back to 2003 so the 'record' claim can't be tested before then.
AUSSIE SPEED BUMP
Data out today in Australia shows their new car sales are not growing as fast as we see in New Zealand. In fact, in March they declined year-on-year, which for a 12 month period they were up an anemic +3.4%, levels well below ours. Within this data however passenger car sales are dropping fast, down -9.4% March-on-March and -4.3% year-on-year. It is only the zooming SUV sector that is holding overall sales from falling right out of bed. (Their focus on s.a. and trend data hides the turn in their market.)
WHOLESALE RATES FALL & FLATTEN
Wholesale swap rates are down today for terms 2 to 10 years. For two years they are -2 bps lower, for five years they are -3 bps lower, and for ten years they are -3 bps lower. While these are not record low levels, the flatness of the rate curve is back to what we saw in late February. NZ swap rates are here. But the 90-day bank bill rate is unchanged at 2.33%.
NZ DOLLAR STILL RANGING
The Kiwi dollar showed a bit of volatility around the release of the March CPI data but it quickly settled down. The NZD is now at 69.1 USc, at 90.2 AUc and 61.2 euro cents. The TWI-5 is at 71.1 and shows no sign of breaking out of its 2016 range. Check our real-time charts here.
You can now see an animation of this chart. Click on it, or click here.