A review of things you need to know before you go home on Tuesday; service sector expansion slows, dairy auction prospects flat, swaps rise and steepen, NZD jumps vs the USD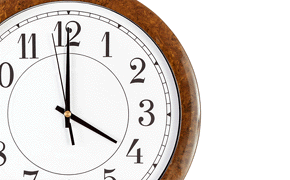 Here are the key things you need to know before you leave work today.
TODAY'S MORTGAGE RATE CHANGES
The Napier Building Society cut its variable rate today by -40 bps to 5.85%. They also cut their one year fixed rate.
TODAY'S DEPOSIT RATE CHANGES
Nothing here today.
THE EXPANSION SLOWS
New Zealand's services sector experienced slower levels of expansion in March according to the BNZ - BusinessNZ Performance of Services Index (PSI). The PSI for March was 54.8. This was 1.9 points lower than February, and the lowest level of expansion since November 2014. But it is still a good level of expansion.
LOCALS FAVOURED
In Australia, the CBA (ASB's parent) is curbing lending to borrowers heavily reliant on offshore income. This comes as the RBA raises concerns about their apartment market.
NOT MUCH TO LOOK FORWARD TO
Early tomorrow morning we will have another dairy auction of dairy commodities. Expectations are for another small rise in USD, but not enough to change anything materially at the farm gate. In fact, with the high NZD, the result in local currency could well be negative.
OPTIMISTIC INVESTORS
Following the Dow's climb above the 18,000 index level (up +0.6% last night), the NZX50 is flat today, the ASX200 is up +1.0%, Singapore is up +0.7%, Shanghai is flat, and the Nikkei225 is up an eye-catching +3.5% so far today.
DON"T GET CAUGHT: FLEE OR DIE
China is putting a price on its death penalty. Execution will apply in "extremely serious" cases of embezzlement or bribes worth 3 mln yuan (NZ$660,000) or more that have an "extremely vile impact," according to a judicial ruling issued yesterday. These convicted are lucky they did so in New Zealand.
WHOLESALE RATES RISE & STEEPEN
Wholesale swap rates rose today, up +3 bps for one year, +4 bps for five years, and +5 bps for ten years. NZ swap rates are here. But the 90-day bank bill rate is unchanged at 2.33%.
NZ DOLLAR RISES
The Kiwi dollar rose sharply against the USD, now at a 312 day high. 70 USc is now very close. It is a story of a falling greenback, propelled lower by a weakening oil price and a rush by markets to invest in 'risk'. The NZD is now at 69.8 USc, at 89.8 AUc and 61.7 euro cents. A NZD this high will worry the RBNZ as they work to set their policy position ahead of next week's OCR review. The TWI-5 is at 72.6 which is now right at the top of its 2016 range. Check our real-time charts here.
You can now see an animation of this chart. Click on it, or click here.