A review of things you need to know before you go home on Wednesday; WMP jumps, NZX50 hits record high, no slowdown in mortgage approvals, swaps fall, NZD stays high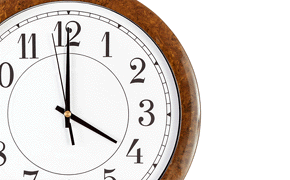 Here are the key things you need to know before you leave work today.
TODAY'S MORTGAGE RATE CHANGES
No changes to report today.
TODAY'S DEPOSIT RATE CHANGES
Nothing here today. We took a look at where these rates are at present, here.
TOO LATE FOR THE CURRENT SEASON
Global dairy prices rose +3.8% in the latest dairy auction, the second rise in a row and up +6% in a month, but the strong Kiwi dollar again gobbled up most of the gains. The key Wholemilk Powder prices jumped up +7.5% this time. Some industry people are again suggesting this may be the long awaited upturn. Fonterra will be turning its attention to the advance price indication for the 2016-17 season soon.
NO SLOWDOWN YET
Mortgage approvals are continuing at a high level showing few signs of a season slowdown. Year-on-year the volume of approvals of new mortgages are up +5.3% while values are up +14.3%. The average value reached a new record last week at $241,980 up +14% in the past year.
A LOCAL RECORD
The NZX50 index pushed on up to a new record high in trading today, the first time this index has broken through the 6900 level. This is a +19% gain in one year. The rise and rise of local stock prices will be boosting KiwiSaver equity returns on a unit price basis. But the higher they get, the more vulnerable they are to a correction. Will the RBNZ trigger one in its OCR review next Thursday? (Although they have been remarkably toothless in getting their policy stances to affect the overall behaviour of investors on the sharemarket or the real estate market - or even the currency markets for that matter).
NO STRESS SEEN
There is not 'news' or 'events' in this data but it is probably worth noting that bankruptcy activity remains low and is now back to the levels we last saw prior to the GFC in 2008, running at less than 300 per month nationwide. This measure is not indicating rising general credit stress.
CARD FRAUD
Electronic card fraud got some attention in Australia today. They experienced card fraud of AU$2.1 bln during 2014-15, double the $1 bln in 2010-11. Even after reimbursements from financial institutions, total out of pocket losses at the time of the survey added up to $84.8 mln. So that means banks and other institutions reimbursed card holders 96% of their losses. In 2014-15, just over one million people experienced card fraud, compared with 662,300 in 2010-11. More broadly, 1.6 mln Australians (8.5% of the population) experienced some form of personal fraud (card fraud, identity theft or scams to which they responded), the highest since this issue was first surveyed in 2007. Just over half (56%) the population were exposed to at least one scam during 2014-15, an increase from +36% in 2010-11. However, the proportion of people who responded to a scam decreased from 2.9% in 2010-11 to 2.4% in 2014-15. Approximately half the people who experienced personal fraud said that their behaviour changed as a result of their experiences. This included becoming more careful or aware, and changing card details.
HUGE FARM SALE
A joint Chinese-Australian group has reached an agreement to buy Kidman & Co, Australia's largest farming operation. The deal, which values the firm at AU$371 mln (NZ$410 mln), still needs approval from Australian and Chinese regulators. A takeover had previously been blocked by Australia's Foreign Investment Review Board but it is back for approvals after addressing their concerns. Today the Australian Government ordered an "independent and external review".
WHOLESALE RATES FALL
Wholesale swap rates fell today across the board by -2 bps. NZ swap rates are here. But the 90-day bank bill rate is unchanged at 2.33%.
NZ DOLLAR HOLDS HIGH
The Kiwi dollar fell back slightly today although it is holding most of yesterday's rise. The NZD is now at 70.1 USc, at 90.1 AUc and 61.7 euro cents. The TWI-5 is at 72.8. Check our real-time charts here.
You can now see an animation of this chart. Click on it, or click here.