A review of things you need to know before you go home on Friday; ASB cuts savings & TD rates, REAA wins another, 10,000 coming, China's finco crackdown, swap rates ease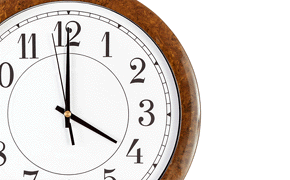 Here are the key things you need to know before you leave work today.
TODAY'S MORTGAGE RATE CHANGES
No changes to report today.
TODAY'S DEPOSIT RATE CHANGES
The ASB has jumped the gun on next week's OCR review. It has cut their savings account rates again, basically taking -15 bps off already very very low rates. They also took -5 to -10 bps off their term deposit rates for terms from two to five years. The local branch of the Bank of India also cut most of its term deposit carded rates.
FIT & PROPER
The real estate industry regulator won its position in the NZ courts that has the right to check agents wider criminal background and not just formal 'convictions' as part of its assessment of 'a fit and proper personal to hold a license'.
COMING SOON
Next week we will get some big data. On Wednesday we get the March trade balance, Thursday both the US Fed rate review and the RBNZ OCR review. And on Friday the big dump of end-of-month data comes with the latest building consent data along with all the March private sector debt data. Most of next week's data and policy positions have the possibility to move markets.
IMPROVING CHINA?
The assessment of business conditions among executives at China's largest companies nudged back over the break-even 50 line in April, as gains in new orders and output drove confidence higher and into expansion territory, according to the latest MNI China Business Sentiment Survey.
10,000 COMING
Each year, Amway China rewards its top sales people with an all-expenses paid international trip as part of the company's sales incentive scheme. Thanks to a competitive business bid led by Tourism New Zealand, about 10,000 of Amway China's top sales people will enjoy five days of New Zealand's famous tourism experiences and hospitality in Queenstown. They will arrive in groups of 500 during the shoulder and off-peak tourism season, and will be spread over four months in autumn 2018. In the year to March we welcomed almost 3.6 mln visitors, 378,000 from China. So this extra 10,000 is a boost of +2.6% from that country, +0.3% overall. Still, it is a notable 'win'.
FINANCE COMPANY CRACKDOWN
China is in the middle of a 'finance company' crisis with scandals aplenty. Today they made it much harder to register a new one.
WHOLESALE RATES INCH BACK
Wholesale swap rates fell today across the whole curve by just -1 bp except for the 10yr term. NZ swap rates are here. The 90-day bank bill rate rose +1 bp, to 2.32%.
NZ DOLLAR HOLDS
The NZ dollar eased back last night as the greenback came into favour. But today the local currency has held its own ahead of the long ANZAC Day weekend. Trading has been thin. The NZD is now at 69.3 USc, at 89.2 AUc and 61.3 euro cents. The TWI-5 is at 72.1. Check our real-time charts here.
You can now see an animation of this chart. Click on it, or click here.