FMA CEO Rob Everett says the regulator's exploring how NZ benchmark interest rates are set with banks and the NZFMA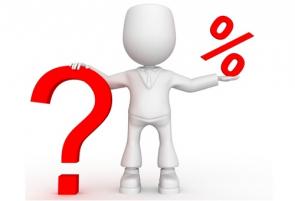 By Gareth Vaughan
The Financial Markets Authority (FMA) is talking to the group that oversees wholesale, or institutional, banking and banks themselves about benchmark interest rates and how they're set in the wake of court action taken by an Australian regulator against both ANZ and Westpac.
Speaking to journalists on the FMA's progress and priorities ahead of a major speech this morning, FMA CEO Rob Everett said the regulator has been talking with the New Zealand Financial Markets Authority (NZFMA) and banks about the way New Zealand's benchmark interest rates such as the Bank Bill Reference Rate (BKBM) are established.
"We have been in dialogue with the NZFMA and indeed the banks around the current set-up of benchmarks in New Zealand, why they are the way they are and whether that works," Everett said.
"We've also talked to the banks and the NZFMA about having a bit of a look back against the backdrop of what's happening in Australia and elsewhere, whilst acknowledging that the way the benchmarks are constructed here is different. And in our case acknowledging that you don't have to go very far back to a situation (where) even if there was misconduct, it wouldn't have been enforceable under our legislation."
"But obviously we're trying to have that dialogue to make sure that we know what's out there and the banks can see us coming," Everett added.
The Australian Securities and Investments Commission (ASIC) has filed court proceedings against Westpac  for "unconscionable conduct and market manipulation" in relation to Westpac's involvement in setting the bank bill swap reference rate (BBSW) between April 2010 and June 2012. The BBSW is the primary interest rate benchmark used in Australian financial markets, and is administered by the Australian Financial Markets Association.
ASIC has also launched legal proceedings against ANZ for "unconscionable conduct and market manipulation" in relation to the ANZ's involvement in setting the BBSW between March 2010 and May 2012.
Both ANZ and Westpac reject ASIC's allegations and say they will vigorously defend themselves.
'Nothing to see here'
Back in NZ, NZFMA CEO Paul Atmore told interest.co.nz in 2012 the NZ system was global best practice and he was "absolutely comfortable" local bank bill rates couldn't be gamed. After news of ASIC's action against ANZ broke in March, Atmore said although there had been "inquiries" over the years related to "various events," in NZ, "we have never had an event of misconduct identified by the regulator."
"And the conduct regulator's obviously the Financial Markets Authority and the prudential regulator's the Reserve Bank. Both of those organisations have had a pretty thorough look at processes," Atmore said in March.
"One of the key differentiators between New Zealand and Australia is we do publish all of the transactions on a daily basis that underlie the rate set. So we are very, very transparent in terms of those transactions. Whereas I believe in Australia they don't publish the transactions, or they don't have a transaction base for their rates. It's a more bid-offer process," said Atmore.
Banking and insurance 'around the perimeter'
Meanwhile, FMA director of regulation Liam Mason noted the FMA's ability, through the Financial Markets Conduct Act 2013, to look at perimeter issues. These, Mason said, are financial services and the provision of financial products that aren't licensed or subject to particular disclosure rules.
"(This) includes some areas where most New Zealanders interact with financial services, - core banking and core insurance, our perimeter. It's a surprise to many that that's not subject to specific conduct regulations in New Zealand but we do have influence there," Mason said.
"So one of the tasks that we've got is to learn more about activities in that perimeter, how they affect New Zealanders, how they might affect our objectives of fair, efficient, transparent markets. We've got some tools to use, the fair dealing provisions, we can make some more directional orders that we made last week in relation to Cambrian. But there is still a question and sometimes it's going to be an active debate about what sort of regulation do we want in New Zealand, " Mason added.
The FMA was currently looking at "perimeter" areas such as foreign exchange dealing and aspects of insurance conduct, he said.