A review of things you need to know before you go home on Wednesday; improved terms of trade, house prices rise faster, mortgage market avoids winter, nervous ahead of dairy action, 90 day bill rate rises, NZD rises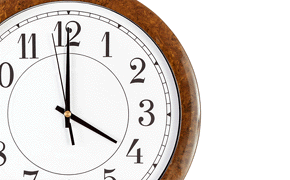 Here are the key things you need to know before you leave work today.
TODAY'S MORTGAGE RATE CHANGES
No changes today.
TODAY'S DEPOSIT RATE CHANGES
No changes here either. But we reviewed how term deposit rates have changed over the past year, here.
TERMS OF TRADE IMPROVE
The drop in import prices in the March quarter was largely due to falling world prices for crude oil. Import prices are now at their lowest level in nearly 30 years. With import prices falling and export prices remaining steady, New Zealand's terms of trade rose +4.4%. Infometrics noted: "A sharp plunge in the cost of oil imports and unchanged pricing for goods exports saw the merchandise terms of trade index rise. However, much of these gains are likely to reverse out again in the June quarter, as oil prices have begun pushing higher once more." New Zealand has been a 'winner' from low oil prices.
STILL RISING FAST
Investors have propelled house prices higher. The average value of homes in Auckland will pass $1m later this year if they keep rising at the current pace. Details for every New Zealand city and town are here.
OCKERS DOING GREAT, MATE
As we suggested this morning, the Q1 2016 Australian growth data has 'smashed' expectations. A massive export spurt pushed annual economic growth to its fastest pace in nearly four years, up +3.1%. Exports may have driven most of it, but this was on a base of solid consumer spending. The Aussie dollar rose on the release.
NO WINTER IN THE MORTGAGE MARKET
Home loan approvals are not sagging as we usually see heading into winter. In fact, volumes are up +6.5% and values are up +16% from the same period a year ago.
EQUITIES SAG
Although Wall Street equities finished virtually unchanged earlier today in new York, it isn't level pegging in equity markets in our time zone. Both the NZX50 and ASX200 are in negative territory, as is Hong Kong and Tokyo. Singapore and Shanghai are managing tiny gains.
DOMINANT PETROL RETAILER LOCALLY OWNED
Z Energy today took full control of Chevron New Zealand, settling the purchase of the Caltex business.
NERVOUS AHEAD OF DAIRY AUCTION
Tomorrow morning all eyes will be on the next dairy auction. But the NZX Futures market for WMP suggests we are unlikely to see another gain, even as small as the last two.
SWAP RATES ADJUST
Wholesale swap rates had another day of very few changes. The short end rose +1 bp. There were no changes for terms from 3 to 5 years. The 10 year swap rate is +2 bps higher today. NZ swap rates are here. The 90-day bank bill rate is up another +1 bp, now to 2.43% continuing the small rises we have seen for a few weeks now. They have risen more than +10 bps in the past six weeks.
NZ DOLLAR RISES
The Kiwi dollar is now at 67.9 USc, at 93.2 AUc, and 61 euro cents. The TWI-5 is now at 72. A solid push higher initially came from the better-than-expected terms of trade data out this morning, although some of that gain was eroded by the better-than-expected Aussie GDP result for Q1. Check our real-time charts here.
You can now see an animation of this chart. Click on it, or click here.