Labour Leader Andrew Little flags plans for new demand-side and supply-side measures to address Auckland housing crisis on weekend; will require modest borrowing in short term; big house building programme likely; negative gearing in focus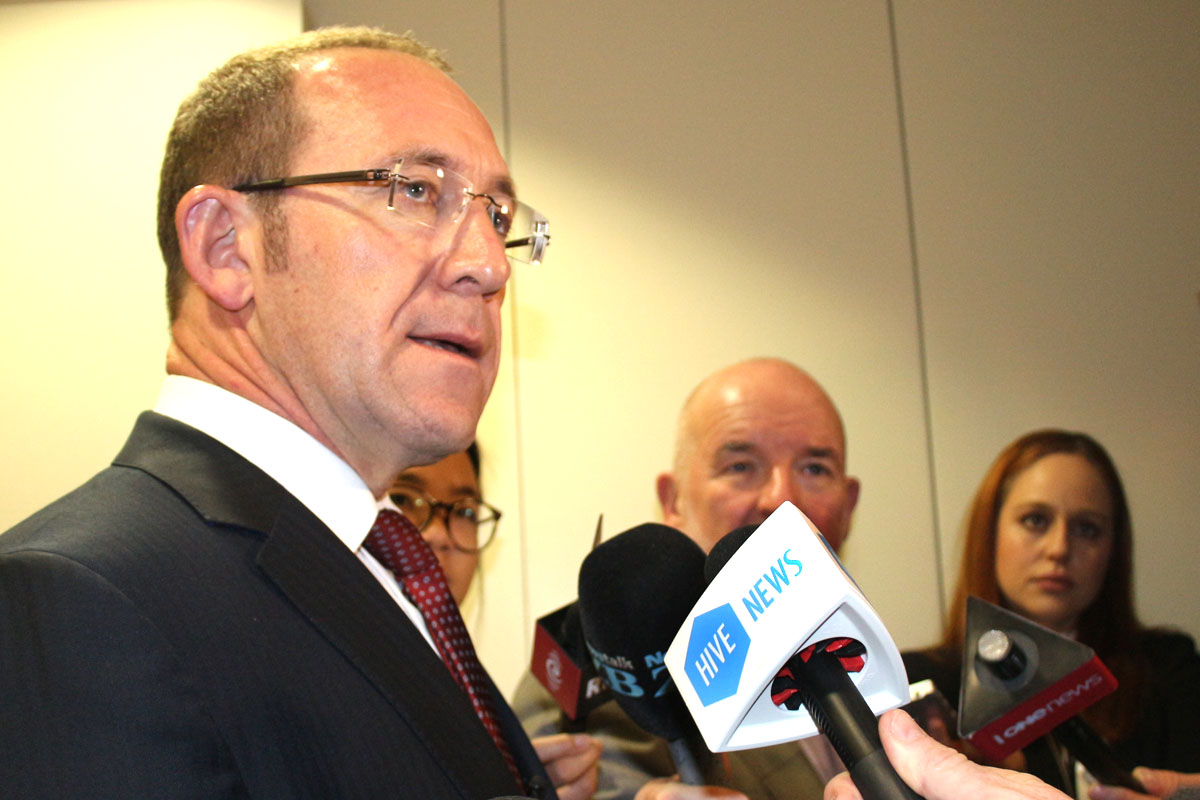 By Bernard Hickey
Labour Leader Andrew Little has signalled he will announce a major new package of measures to address both the demand-side and the supply-side of the Auckland housing crisis over the next week.
He said the bulk of the package would be announced on Sunday in Auckland, but other announcements would also be made on Thursday and Saturday.
Labour took a policy of building and selling 100,000 affordable houses over 10 years to the 2014 election. That policy of borrowing NZ$1.5 billion to kick-start the building and then recycling funds to build more was developed and announced in 2012 under then-leader David Shearer, and Little has been supportive of the policy since.
Little told reporters in Parliament he would not detail the nature of the policy, although he said it would address both the demand and supply sides of the equation and would involve some modest borrowing in the short term.
He also said it would address the issue of speculation by rental property investors using negative gearing. Little has previously ruled out Labour campaigning again for a Capital Gains Tax, but Labour has said it plans to convene a Tax Working Group after the election to address taxation of capital and land.
Little said he didn't think a Arthur Grimes' style supply shock of 150,000 new homes was necessary and he did not want to see prices falling.
"What we do need to see is affordable housing added to the housing stock," Little said.
"We have a comprehensive announcement to make later this week, in fact Sunday is the main course of the announcements, and you will see our comprehensive response to the housing crisis. I am not going to give away details now, but we thought very carefully about what the needs are in terms extra housing, extra affordable housing, extra social housing and the means to deliver that, and you will hear all that on Sunday," Little said.
Training and negative gearing addressed
Little said the package would also address the issue of training and finding tradespeople for a substantial house building plan.
"You will see in our package that we put up, obviously part of the issue when you are embarking on a big building programme is the workforce that goes with it and there will be workforce measures as well," he said.
"There will be measures that address the demand side of the problem. I don't want to get into a whole heap of details now because the beauty of scheduling an announcement is that we all live in anticipation, but Sunday will be the main course and you will see what we have to offer," he said.
"The main thing is this: this government for years now has denied there is a problem, done nothing, and in the last few weeks have made serial efforts to give the appearance of doing something. What they turned up is a hotchpotch of ideas, fiddled and faddled around, and actually got nothing meaningful. They did nothing in the Budget. They had an attempt on the eve of the Budget to scrabble together Paula Bennett's policy that nobody else knew anything about, and this weekend they've announced something that simply will not fix the problems that we have got. The announcement I make on Sunday (and the other announcements leading up to it) will amount to a comprehensive package to deal with the fullness of the housing issues we have in New Zealand."
Asked again about the issue of negative gearing by rental property investors, he said: "If the question is, 'do I have a great deal of sympathy with the speculators and the land bankers and the others who are just looking for capital gain?', no I don't."