A review of things you need to know before you go home on Tuesday; building records, job hunting up, horticulture saves trade, eyes on bank rules, swaps steepen, NZD flat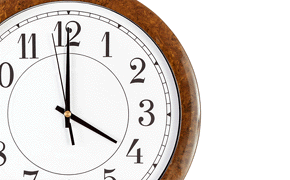 Here are the key things you need to know before you leave work today.
TODAY'S MORTGAGE RATE CHANGES
No changes to report today.
TODAY'S DEPOSIT RATE CHANGES
No rate changes here either.
CONSTRUCTION BOOMS
Building activity is at record levels nationwide and is forecast to continue to boom in the latest National Construction Pipeline Report. This report shows annual construction activity across New Zealand has topped $31 bln, an all-time high, and is projected to reach $37 bln in 2017. The report shows residential construction is particularly strong and forecasts construction activity to remain stronger for longer as compared to last year's report, with the boom continuing to 2021.
OUT LOOKING
More than three quarters of New Zealanders are on the hunt for a new job, with the number seeking new roles up by more than +20% on the first half of the year, according to the latest Hudson Report H2 2016 released today.
NEW DAIRY RULES
New regulations to strengthen the law around the treatment of bobby calves have been officially gazetted today and most will be in place for the 1 August Spring calving season.
KIWIFRUIT CAPS A GROWING SURPLUS
In June 2016, kiwifruit exports rose $105 mln which is +47% higher than for June 2015 to reach $331 mln. Overall, goods exports rose $109 million (+2.6%) in June 2016 to $4.3 bln. This helped keep the trade balance positive in June which was $127 mln and completes a string of six months where the trade balance has been positive. In June 2015 we recorded a trade deficit of $(182) mln. The six month trade surplus to June 2016 is the second highest it has been in five years - despite dairy being in the dumps.
KEY AUSSIE BANK FEES RULING DUE
A judgment in an Australian bank fees case, being closely watched in New Zealand, is due Wednesday. BankingDay reports the Aussie High Court, the highest court in the country's judicial system, will deliver a judgment on whether late payment fees imposed by ANZ on credit cards constitute "penalties" within the meaning of established precedent, and are therefore, unconscionable. Cases brought by the Fair Play on Fees group against NZ banks have been stayed pending the outcome of the Australian case.
SWAP RATES STEEPEN
Wholesale rates fell by -1 bps at the short end, rose +1 bp at the long end and are unchanged for terms 3, 4 and 5 years. NZ swap rates are here. The 90-day bank bill rate are down as well, down -2 bps to 2.28%.
NZ DOLLAR HOLDS
The NZD is currently at 70 USc, 93.6 AUc, and 63.8 euro cents. The TWI-5 is still at 74.1. These are just marginally firmer than the levels this time yesterday. Check our real-time charts here.
You can now see an animation of this chart. Click on it, or click here.