BNZ's Stephen Toplis says the Government may need to consider introducing a population-demographic policy to broaden the debate on record inward migration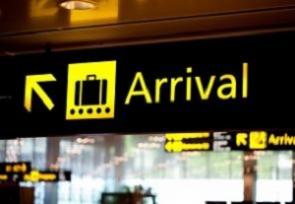 The Government should consider introducing a population-demographic policy to broaden debate out from record net migration to one of population size and composition, says BNZ head of research Stephen Toplis.
Toplis floats this idea in an Economy Watch report entitled Housing in New Zealand. New Zealand recorded a net population gain 69,090 in the June year continuing a strong run over the past couple of years of record inward migration. This is helping push up house prices, especially in Auckland, where the average house value reached $992,207 in July, according to Quotable Value.
"New Zealand may need to address the idea of having a population/demographic policy. In this manner we could deflect the discussion from simply migration to a more general discussion on population size and composition," says Toplis.
"To start with, does New Zealand want GDP [Gross Domestic Product] growth or per capita GDP growth? Are the benefits of population growth more beneficial than the externalities that come with it - such as congestion, pollution and greater stress on our natural resources?" 
"[And] is there an optimal population size for New Zealand? And what is the optimal growth rate both in terms of quantum and timing?"
Toplis says that if we want to attempt to control net migration we can't impose policy that impacts the net flows of Australians and New Zealanders and, yet, this is currently having a significant impact on total flows. He also says if we want to address who we let into the country as migrants, we need to remember that controls that are too strict may curb the supply of needed labour.
"This could be counterproductive if that labour is coming to New Zealand to build houses or to provide skills that are lacking," says Toplis.
Meanwhile, he says, a reduction in education migrants could negatively impact GDP on services exports.
"We can't really restrict migrant flows by race for fear of accusation of racism or a trade backlash from those impacted. More generally, xenophobics should pause to ponder whether they themselves are of migrant stock? After all, all Anglo-Saxon New Zealanders were migrants not that many generations ago," says Toplis.
"Arguments for and against migration would best be focused around 'economic' and, potentially, 'cultural' grounds."