A review of things you need to know before you go home on Friday; RBA signals more cuts, unexpected early Vancouver tax impact, Bridgecorp echo, 4% bond, LendMe loss, swap rates dip again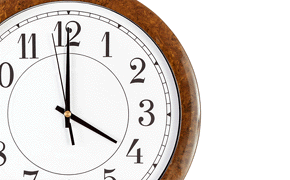 Here are the key things you need to know before you leave work today.
TODAY'S MORTGAGE RATE CHANGES
No changes today. In fact, it seems unlikely there will be too many until the uncertain benchmark policy settings are revealed by the RBNZ next Thursday. Having said that, wholesale swap rates, especially for the 2yr are pushing lower, now down to just 2%.
TODAY'S DEPOSIT RATE CHANGES
No changes here either.
MORE CUTS COMING
The RBA issued its Monetary Policy Review today and has hinted the cash rate will drop towards 1%, all but signaling another cut in the next six months.
UNEXPECTED CONSEQUENCE?
House sales in Vancouver BC are falling. In July, they were 3,226 which was -26% lower than for June and -18% lower than for July 2015. Metro Vancouver has a population of 2.1 mln. Auckland has a population of 1.5 mln and house sales showed a similar volume fall over the same periods. The average price for a detached home in Vancouver in July was C$1.57 mln (NZ$1.7 mln), up 38 per cent from July 2015. It may be too early to decide the impact of the recent 15% transfer tax on "foreigners", but the early indications are fewer sales at higher prices.
A $130 MLN ECHO
Some nostalgia for ex-Bridgecorp investors. The Fijian Momi Bay Resort project which they pumped about $100 mln into (and lost the lot) is finally complete and will open in early 2017. The new owners have spent about $130 mln on the project (FJ$190 mln.)
MORE CORPORATE DEBT
Wellington Airport confirmed it issued $60 mln of unsecured, unsubordinated, fixed rate bonds with a maturity date of 5 August 2024 today at a 4% yield. They have a BBB+ credit rating.
A BIG MARKET-MOVER
Tomorrow morning, check back here. The financial news will all be about the US July non-farm payrolls report. Analysts are expecting growth of +180,000 jobs. This is the sort of data that moves markets when it diverges from expectation. You will recall, this data was surprisingly strong in June (and unexpectedly weak in May).
LENDME RECORDS LOSS OF ALMOST $1.1 MLN
LendMe has posted a March year loss of almost $1.1 million. The licensed peer-to-peer lender, which launched last year, is effectively a start-up. LendMe's directors say they expect trading forecasts and current working capital to support the going concern assumption. But if trading is lower than anticipated the board has a number of initiatives currently in progress, including future capital raisings, to provide sufficient funds to enable LendMe to continue operating.
SWAP RATES SLIP AGAIN
Wholesale interest rates fell again today. The two year swap actually fell below 2% this morning but later rose marginally back to the 2% level. All these rates have fallen today with a flattening bias, with the 10 year down -5 bps to just 2.42%. NZ swap rates are here. The 90-day bank bill rate is unchanged at 2.25%.
NZ DOLLAR LITTLE CHANGED
The NZD has continued to drift but is basically unchanged from this time yesterday. It is at 71.8 USc, 93.9 AUc, and 64.5 euro cents. The TWI-5 is now at 75. Check our real-time charts here.
You can now see an animation of this chart. Click on it, or click here.