A review of things you need to know before you go home on Monday; ANZ raises 9mth TD rate, service sector healthy, Fonterra follows rules, Japan stalls, IMF examiners arrive; swap rates slip, NZD holds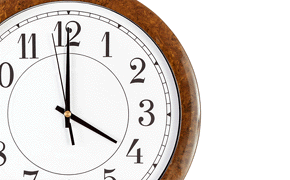 Here are the key things you need to know before you leave work today.
TODAY'S MORTGAGE RATE CHANGES
NZ Home Loans cut their floating rate by -25 bps to 5.45%.
TODAY'S DEPOSIT RATE CHANGES
ANZ raised their carded 9 month term deposit rate by +5 bps to 3.55%.
'SLOWING' TO A HEALTHY AVERAGE
On Friday we reported healthy expansion in the manufacturing sector. Today the BNZ-BusinessNZ services index reported something similar. Seasonally adjusted it showed a slowing, but only back to its recent average level and well in the solid expansionary zone. Deeper, this index shows both the activity/sales and new orders components in very strong shape suggesting the overall dip will be temporary.
DOING IT PROPERLY
The Commerce Commission has given Fonterra's method of setting the milk price payout level for farmers its tick of approval. Fonterra has legal obligations around how it calculates this and the Commerce Commission is charged with enforcing those.
HEALTHY GAINS DUE?
Market chatter about a [much] better dairy auction on Wednesday is gathering steam. Some suggest a +10% rise is possible. That is reflected in the futures market pricing for WMP.
EXPECTING A STRONG RESULT
And, staying focused on upcoming data on Wednesday, we get the delayed June quarter HLFS jobs data that day. Economists are actually expecting a strong result, with the jobless rate down to 5.2% from 5.7%, and employment up by +2.3% (from +2.0% in March). If we do get these outcomes, you have to wonder why the RBNZ is cutting rates. Together with a good dairy auction, this could move the NZD.
A POSITIVE START
At the end of last week, Wall Street equities ended marginally lower. However, that has not carried forward to our time zone. Equities are up everywhere, albeit modestly. The exception is on the Shanghai exchange which is roaring ahead a massive +1.8% so far today just ahead of their lunch break. Why Shanghai is so strong seems curious because data out of China isn't all that flash.
JAPAN STALLS
Japan's economic growth ground to +0.2% and almost a halt in the June quarter after a strong expansion of +0.5% in the March quarter. Weak exports and and weak capital expenditure are behind the weakness.
NAB BAD DEBTS RISE
BNZ's parent National Australia Bank has reported a -3% drop in unaudited third quarter cash earnings to A$1.6 bln. NAB says its charge for bad and doubtful debts for the quarter rose +21% to A$228 mln, with an increase from loans to the mining and agriculture sectors. Scant direct mention was made of New Zealand.
EXAMINERS ARRIVE
A team from the IMF is about to begin assessing the stability of the country's banking and insurance sectors, and our financial markets. The Financial Sector Assessment Program is a routine part of the IMF's financial surveillance. The last FSAP for New Zealand was in 2004 and issued a positive report at that time.
SWAP RATES SOFTISH
Swap rates for all terms are lower by -1 bp today. NZ swap rates are here. The 90-day bank bill rate on the other hand rose +1 bp to 2.23%.
NZ DOLLAR RANGE BOUND
The Kiwi dollar is still in the range it has been in since mid June. It is now at 71.8 USc, 93.9 AUc, and 64.4 euro cents. The TWI-5 is still at 75. Check our real-time charts here.
You can now see an animation of this chart. Click on it, or click here.