A review of things you need to know before you go home on Tuesday; HNZC passes on 9bps, more costly disasters, less people killed, more bond issues coming, swap rates lower, NZD higher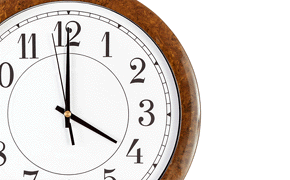 Here are the key things you need to know before you leave work today.
TODAY'S MORTGAGE RATE CHANGES
Housing NZ Corpn have cut their floating rate today by -9 bps from 5.65% to 5.55%. That means they (or their funder) held on to 16 bps of the OCR reduction.
TODAY'S DEPOSIT RATE CHANGES
FE Investments (credit rating B) have raised their one year term deposit to 5.66% from 5.00%, and their two year rate to 6.25% from 6.00%.
WORSE, BUT BETTER
From earthquakes in Japan to bushfires in Canada, disasters cost the world economy US$92 bln in the first half of the year, reinsurer Swiss Re says. The figure marks a +38% increase compared with the same period a year ago, they said, adding that only less than US$4 bln attributed to man-made events, while the remainder was due to natural disasters. At the same time, the human cost of disasters was far lower, with around 6,000 people dying in catastrophic events in the first half of 2016, compared with 12,000 during the first six months of 2015.
PETROL PRICES TO RISE?
Retail petrol prices at the pump may have nearly hit their lowest since 2009 (after discounts) but with the crude price rally over the past two weeks they seem set to rise. According to MBIE monitoring, the average 91 unleaded price last week was $1,635 (the listed pump price was $1.783 on average). Expect the new listed prices to be up well into the mid $1.80s soon (discounted to the low $1.70s). This same monitoring shows the local companies only retaining about 38c/L which is the second lowest level since early 2014. Crude oil and taxes account for the rest. Taxes account for just under 90c/L and at that level they are near their lows since early 2011. (Taxes include GST of course, plus.)
BACK TO THE BOND WELL
ANZ NZ plans five and seven year bond issues seeking at least NZ$100 mln each and is open to unlimited over-subscriptions. We will report the rate they pay when it is revealed. Meanwhile, Kiwi Property Group wants to borrow up to NZ$125 million through an issue of seven-year, fixed rate, senior secured bonds.
CRACKING DOWN ON MOBILE TRADERS
The Commerce Commission is prosecuting another mobile trader, charging them with offenses relating to lending practices under the CCCFA. They are the eighth mobile trader to face charges this year.
CHINA BUSINESS SENTIMENT FALLS
China's largest companies reported a softening in business conditions in August as a noticeable fall in demand and less favourable credit conditions outweighed a slight uptick in output, according to the latest MNI China Business Sentiment Survey.
PROPERTY DEVELOPER & CRIMINAL
Proceedings against William Yan and Wei You under the Criminal Proceeds (Recovery) Act 2009, along with two of Mr Yan's associates, have been settled today following discussions between the relevant parties and approval by the High Court. In accordance with the settlement, the Police have seized property to the total value of $42.9 mln. This is the single largest forfeiture that has occurred in New Zealand to date and is the first that relates to crimes alleged to have occurred in China.
NEW MILK PRODUCT?
USDA researchers have developed a new 'plastic' film to protect food. But it is not a plastic film made from hydrocarbons. Rather it is formed from casein, a core milk protein. That makes it digestible and bio-degradable. And one country makes plenty of milk for export. Us. It has got some people pretty excited. Not sure what regular casein sells for, but specialist rennet casein sells for US$6,325/tonne. But one thing I know about hydrocarbon plastic film is that it is inexpensive. LLDPE sells for about US$1,150/tonne. May need to wait a while before the costs become realistic.
SWAP RATES SOFTEN
The local swaps market followed Wall Street lower today. Mid afternoon, rates are down -1 and -2 bps in a slight flattening tone. NZ swap rates are here. The 90-day bank bill rate is unchanged at 2.23%.
NZ DOLLAR RISES
The Kiwi dollar has risen today, accentuating the irony that happens whenever RBNZ governor Wheeler speaks saying the currency is too high. It is now at 73.1 USc, 95.7 AUc, and 64.5 euro cents. The TWI-5 is still at 75.8 and that is its highest since the RBNZ rate cut and MPS. Check our real-time charts here.
You can now see an animation of this chart. Click on it, or click here.