A review of things you need to know before you go home on Wednesday; TD rate changes, AU bank inquiry to start, shorter home loan terms, more fraud, WMP futures rise, cheap bonds, debt binge, swaps up marginally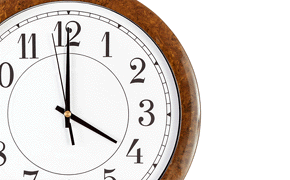 Here are the key things you need to know before you leave work today.
TODAY'S MORTGAGE RATE CHANGES
There were no changes today.
TODAY'S DEPOSIT RATE CHANGES
Co-operative Bank has raised its 6, 9 and 12 month TD rates by +5 or +10 bps. Also note we are now only listing ICBC's TD rates as their "internet" option. (Their Standard rates are lower.) And something we missed earlier in the week, ASB has cut most of its savings and call rates, generally by -25 bps.
UNDER THE MICROSCOPE
There is to be an inquiry into Australian bank behaviour, but not a "Royal Commission". It will be run by their SME Ombudsman, and could very well result in new legislative restrictions on banks. Interestingly, the Ombudsman will have Royal Commission powers in this case. It comes on top of moves to summon the SEOs of the their big four banks to testify before a parliamentary committee once a year. The government has also increased powers for ASIC and promised to establish a tribunal to probe instances of poor financial advice. It seems bad [white collar] behavioiur has some consequences after all.
GOING SHORTER?
Emphasising the low impact of floating rates on home buyers, fixed rates now represent 77% of all home loans, its highest level since 2009. However, the amount of total home lending that will fall due within one year is rising (ie floating plus fixed that will become due within 12 months). It is now at 63.4% of all lending, its highest since June 2014.
SENTIMENT STRONG
Business confidence and firms' own activity expectations were broadly unchanged in August, but stronger after adjusting for seasonality, ANZ said today. Together with firms' elevated employment and investment intentions, the survey points to good times continuing for the economy. That said, pricing and inflation gauges remain soft they noted.
SENTIMENT DAMPENS
In contrast to the American consumer confidence data we reported this morning and the NZ data above, Chinese consumer sentiment edged down in August in a broad based deterioration which saw declining optimism toward personal finances, business conditions and the job market. On a more optimistic note, Chinese consumers reported a slight improvement in their willingness to spend on big ticket items. It is worth highlighting that respondents in the Northeast and Southeast of China experienced a noticeable deterioration in August due in part to the recent massive flooding.
LESS VIOLENCE, MORE FRAUD
The spike in crime stats reported in June eased back in July, with a pleasing fall in violent crime reported. But reported fraud just keeps on going up.
SIGNS ARE GOOD
Futures trading in WMP today indicates a firm upward rise is expected in next week's dairy auction. At the last auction, WMP prices rose +19% to US$2,695/tonne. The futures market is now indicating prices of about US$2,885 or higher, signaling at least a +7% gain over the past three weeks. That would make about a +48% rise since the recent low in February.
SIGNS ARE NOT GOOD
But low dairy price stress is probably behind the theft of hundreds of dairy cows in the Ashburton area.
THIS SIGN DEPENDS ON YOUR POV
The Appeal Court has ruled the process used to acquire protected conservation land to flood for the Ruataniwha Dam in Hawke's Bay was unlawful.
CHEAP MONEY
Spark (A-) is issuing $125 mln of ten year "unsecured, unsubordinated fixed rate bonds" with an interest rate of 3.94%. Kiwi Property Group (NR) has issued $125 mln of seven year "senior secured bonds" at 4%.
A DEBT BINGE
Kiwis' debt pile grows at fastest rate since 2007. The imposition of new loan to value ratios by the Reserve Bank doesn't appear to be slowing the housing debt surge just yet.
UNCHANGED, MOSTLY
Most of our time zone equity markets are making time today, showing no gains or losses. But the ASX200 is down sharply by -1%, and Tokyo is up sharply at +0.8%.
WHOLESALE RATES INCH UP 
NZ swap rates have risen fractionally today, up +1 bp across the board. You can find our chart for all terms of swap rates here. The 90 day bank bill rate is also +1 bp higher, at 2.38%. The NZGB 2027 yield slipped -3 bps today. Also of interest is that NZ's sovereign CDS spreads are now -10% lower than for Australia. And Australasian corporate investment grade CDS spreads are as low as we have seen them in close to nine years.
NZ DOLLAR DRIFTING
Our currency is still at 72.5 USc which is where it was at this time yesterday. On the cross rates, it is at 96.2 AUc and 65 euro cents. The Trade Weighted Index (TWI) is now at 76, which makes it the ninth consecutive week it has hovered at this general level. Check our real-time charts here.
You can now see an animation of this chart. Click on it, or click here.