A review of things you need to know before you go home on Thursday; TSB Bank cuts, Westpac launches CashNav, rents diverge, NZ retail up, AU retail soft, few Wtgn houses for sale, swaps unchanged, NZD drifts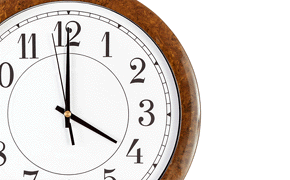 Here are the key things you need to know before you leave work today.
TODAY'S MORTGAGE RATE CHANGES
There were no changes today.
TODAY'S DEPOSIT RATE CHANGES
TSB Bank has cut a range of call account rates today. Most reductions are -10 to -15 bps.
WESTPAC LAUNCHING CASHNAV
Westpac is launching CashNav in partnership with US-based fintech company Moven, which the bank describes as the first integrated app in New Zealand to track finances and deliver spending insights. Westpac says its customers can link CashNav to selected accounts, including credit and debit cards, where their spending will be categorised. Customers will then receive automatic alerts after purchases along with a comparison of their current spend in that category against the previous month to help manage their spending and improve savings. CashNav will be available on Android and Apple's iOS from September 5.
DIFFERENT TRAJECTORIES
Although the overall national August median rent is unchanged at $380/week, the 3 br house rent in Auckland is maintaining its upward trend and is now at $605/week. In Wellington it seems stable at about $530/week, while in Christchurch is is weakening at just $420/week.
WE ARE SPENDING FREELY
BNZ is reporting that online retail sales in July at local sites were +13% higher than July 2015. This is just over double the growth rate for sales at physical stores, which also had a solid month. Local online sales in the Food, Computers, Department/Variety stores, Stationery and Sporting Goods categories were up by more than +20% compared to July last year.
EXPORTS UP, TERMS OF TRADE DOWN
The volume of goods New Zealand exported rose +10% in the June 2016 quarter, after adjusting for usual seasonal patterns, Statistics NZ reported today. Export volumes are at their highest levels since the series began in 1990. But New Zealand's terms of trade – the ratio of export to import prices – fell -2.5% in the June quarter, below forecasts of only a -0.5% decline. The stronger NZ dollar dragged on both export and import prices in the quarter, although import prices were broadly flat overall off the back of a strong rise in global oil prices. The terms of trade are now -14% below 2014's multi-decade high. Export prices fell by -2% in the quarter, pushed down by falling dairy prices.
VERY SHORT IN WELLINGTON
According to data released today by realestate.co.nz, the number of houses for sale rose to just under 14 weeks of sales at the current rate. The recent low point was May at just under 12 weeks. In Auckland the number is 12 weeks after having been close to nine weeks for some time. In Christchurch the current level is 16.4 weeks. But it is in Wellington where some severe stress is building. The level is down to just 5-6 weeks and nowhere else has seen levels this low in any recent memory.
RAISING STANDARDS FOR RENTALS
Changes to the Residential Tenancies Act to insulate rental homes came into effect in July. The changes require all rental properties to have ceiling and underfloor insulation by 1 July 2019, and all social housing properties were required to be insulated by 1 July 2016. Now the Government has updated minimum standards for this insulation.
NOT STARRING ANYMORE
Markit reported the Caixin China PMI today. Operating conditions stagnated across China's manufacturing sector during August, after a marginal improvement in the previous month. Production and total new orders both rose at slower rates, while export sales continued to decline. Job shedding meanwhile persisted, though the latest reduction in payrolls was the slowest seen in 2016 to date. Their factory PMI is now just 50, neither expanding nor contracting, and that is slightly worse than what was expected in this report.
DISAPPOINTMENT 1
Aussie retail sales were up only +2.0% in July from the the same month a year ago which has disappointed analysts. In fact, this gain is slowing fast and is now its slowest rate of gain since June 2013. The latest weakness shows up most in Melbourne and Sydney.
LESS IR PEACE?
In the year to June, strikes cost Australia more than 100,000 working days lost. This is the first 12 month period since December 2013 that they have pipped over 100,000. They had been declining steadily since a peak in the year to September 2012, but for some reason they are starting to turn higher now.
DISAPPOINTMENT 2
Aussie media is reporting that private new capital expenditure fell -5.4% in the June quarter versus the -4% decline expected. But a closer look reveals things are in fact much worse than what markets are focusing on. On an annual basis, the drop is a massive -AU$23 bln and is unprecedented in Australia. Investment confidence has leaked away remarkably, and no-one over there is really talking about it.
SECOND THOUGHTS?
We have seen a minor pullback in WMP futures trading today.
ANOTHER DRIVERLESS LAUNCH
The first driverless vehicle on a public Australian road rolled out yesterday, mixing it with other cars, cyclists and pedestrians in Perth. It had been extensively trialed in private earlier. Although it has no driver (or even a place for a driver to sit) it will be launched with a "chaperone". I wonder how long that will last. Yesterday, we reported the start of driverless taxis in Singapore. And "tomorrow" expect reports of driverless Uber service in Pittsburgh. The pace for this new technology is certainly quickening. Brace yourself for fast change.
WHOLESALE RATES STABLE, BUT ...
NZ swap rates are unchanged today. You can find our chart for all terms of swap rates here. But the 90 day bank bill rate is down significantly, down -4 bps to 2.24% and that represents one of the largest daily moves we have seen recently. But trading has been very light today so this may mean less than it may at first seem.
NZ DOLLAR DRIFTS
Our currency is still at 72.6 USc which is where it was at this time yesterday. On the cross rates, it is at 96.3 AUc and 65 euro cents. The Trade Weighted Index (TWI-5) is still at 76.1. Check our real-time charts here.
You can now see an animation of this chart. Click on it, or click here.