A review of things you need to know before you go home on Friday; ANZ and TSB cut call rates again, building boom grows, dairy price outlook brightens, NZD slips to 11th, Aussie apartment risk, NZD drifts up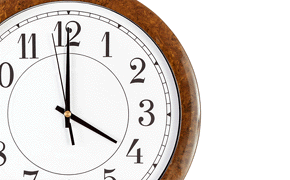 Here are the key things you need to know before you leave work today.
TODAY'S MORTGAGE RATE CHANGES
There were no changes today. It doesn't look like we are going to see much action here for a while, or until the Spring selling season get under way. That is usually early October, but a lot depends on the weather which motivates sellers (and therefore banks).
TODAY'S DEPOSIT RATE CHANGES
ANZ cut both call account rates and short term TD rates. TSB Bank also cut call rates today
ON THE CUSP OF A HUGE BUILDING BOOM
For all the talk of how far behind we are in getting things built, today's June quarter data on building work completed certainly put that in perspective. It was up +21% year-on-year with residential completions up an even more impressive +24%. It's hard to image a faster growth rate (that would impress the critics). The pace of growth has surprised a few analysts. But the real surge is coming in the non-residential areas. Increased commercial, industrial, and other non-residential construction in Auckland helped lift the national value of all building work, according to this Statistics New Zealand data. And remember, this Auckland surge is only just getting going. Resource availability (including skilled labour) is the main thing restraining it now. Every area, except Wellington, is seeing growth. And Wellington's turn is coming.
DAIRY PRICE OUTLOOK BRIGHTENS
The latest market data for Oceania dairy prices confirms the rising trend for dairy prices, and today's WMP futures contracts shows the higher levels holding. If this holds, next Wednesday's auction may show a further +7% gain.
MORE BANG FOR THE BUCK
The NZ$ has dropped one place to be world's 11th most traded currency, pipped by the Swedish Krona. Daily turnover in the NZ foreign exchange market has fallen as the US dollar appreciates. Interest rate swap turnover has surged. The BIS report this data is based on shows that the USD is not losing its dominant position; in fact it is gaining, and now 87.8% of all currency transactions. It's a US dollar world. The Chinese yuan is only up to 4%. That continuing and growing dominance has some worried.
MARKETS PUNISH THE AUSSIES
Only tiny movements in equity indexes in our time zone today, with little driving changes. Perhaps a -0.7% fall in the ASX200 is worth noting however, which comes after similar falls earlier in the week and the Aussie stock market is heading for its worst week since June. Political turmoil in Canberra isn't helping sentiment, and neither is the realisation that the Aussies are drifting and unlikely to be tacking urgent reforms any time soon.
RECESSION WARNING
Hong Kong based stock broker CLSA (which is CITIC-owned) is warning that the Australian housing market has peaked and new construction will fall over the next 24 months. They say we will see a crisis develop in firms with unsalable apartments being offered cheaply, and the impact then spreading to houses. They reckon the risk is nationwide. and will eventually lead to a recession.
APPLE IN IRELAND
Ireland may have to revise its growth data for the past ten years following the EU's ruling that the majority of Apple's overseas profits should have been taxed there. The official EU stats agency will likely require the revision and it will probably show that the Irish economy was growing by about +7% a year from 2010 onwards. This will be a remarkable change as Ireland's GDP was originally reported as a fall in 2012 and it evaporated in 2011.
MORE DIVERLESS VEHICLES RELEASED
Today brings news that driverless vehicles are now on the roads in Dubai. I think that makes five days in a row where this technology has been rolled out somewhere in the world. It is happening suddenly.
EYES ON US JOBS
Check in tomorrow morning when we will have a report on the US non-farm payrolls report data and what it means for New Zealand.
WHOLESALE RATES STABLE
NZ swap rates are essentially unchanged again today, except for some small rises at the long end. You can find our chart for all terms of swap rates here. The 90 day bank bill rate which fell sharply yesterday is down another -1 bp today.
NZ DOLLAR DRIFTS UP
Our currency has firmed slightly today and is now at 72.9 USc. On the cross rates, it is at 96.5 AUc and 65.1 euro cents. The Trade Weighted Index (TWI-5) is up to 76.3. Check our real-time charts here.
You can now see an animation of this chart. Click on it, or click here.