A review of things you need to know before you go home on Monday; TD tweaks, Co-op Bank upgraded, Auckland house price gains slow, commodity prices climb, more LVR leeway, swaps steepen, NZD rises to 15 month high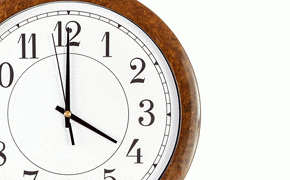 Here are the key things you need to know before you leave work today.
TODAY'S MORTGAGE RATE CHANGES
There were no changes today.
TODAY'S DEPOSIT RATE CHANGES
Both Kiwibank and Heartland Bank changed TD rates today. Both tweaked and changed where their key rate offers fall, raising one, lowering another term. We updated our review of bonus saver accounts.
CO-OPERATIVE BANK GETS UPGRADE
Fitch Ratings has upgraded the Issuer Default Ratings of the Co-Operative Bank 'BBB'/'F2' from 'BBB-'/'F3' and affirmed the Long-Term and Short-Term IDRs of four other New Zealand-based regional financial institutions. TSB Bank stays at 'A-'/'F2'; Southland Building Society (SBS) stays at 'BBB'/'F2'; Nelson Building Society (NBS) stays at 'BB+'/'B'; and the Wairarapa Building Society (WBS) stays at 'BB+'/'B'.
HEAT COMING OUT OF MARKET
With the release of their August sales data, Auckland realtor Barfoots poured cold water on the immediate prospect of house prices hitting $1 mln either as an average or a median. They now claim "buyers have more choice" and that is keeping a lid on prices. Their listing data shows they have 13 weeks of inventory at current sales rates, with about 500 properties "dropping out" (ie listed but not sold) each month.
COMMODITY COMEBACK
For a fifth month in a row, the ANZ Commodity index has risen on a global price basis and is now back to levels we last saw in October 2015. On a NZD basis, we are now up to 80% of the all-time high which was reached in March 2011. Seafood prices are a standout, but there are also gains in meat and dairy that are notable recently.
MORE LVR LEEWAY
The RBNZ has decided to further extend the exemption from upcoming tighter LVR rules for newly constructed homes to assist in creation of new housing stock. Official details here.
A STRONGER MATCH
The latest data for the core funding ratio has seen the industry average jump to 87.5% in July, up from 86.5% in June. This data shows loans and advances pretty stable at NZ$362 bln, but the core funding levels backing that are rising quickly, up +$7.7 bln in just 3 months and now at $317 bln. Core funding is required by the RBNZ to exceed 75% at all times. Core funding is essentially all funding with a maturity of 1 year of more, plus Tier 1 capital.
WHOLESALE RATES STEEPER
NZ swap rates are steeper today. The one year has fallen -1 bp, while rates for terms 2 to 5 years are up +1 bp, and rates for 7 and 10 years are up +2 bps. You can find our chart for all terms of swap rates here. The 90 day bank bill rate is unchanged today at 2.23%.
NZ DOLLAR HIGHER
Our currency has firmed slightly today and is now at 73.2 USc. On the cross rates, it is at 96.4 AUc and 65.6 euro cents. The Trade Weighted Index (TWI-5) is up to 76.7 and that is now its highest in 15 months. Check our real-time charts here.
You can now see an animation of this chart. Click on it, or click here.