A review of things you need to know before you go home on Wednesday; mortgage rate changes, dairy prices rise, factory sales up, housing loan growth slows, Aussie growth continues, swap rates fall, NZD jumps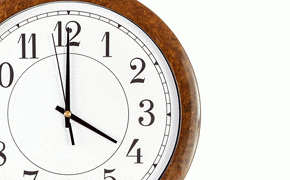 Here are the key things you need to know before you leave work today.
TODAY'S MORTGAGE RATE CHANGES
AMP Home Loans (a Kiwibank white label) today dropped its 2 year fixed rate by -10 bps to 4.19%. That matches TSB Bank and is just a shade higher than SBS Bank's 4.15%. This move may be a precursor to a similar Kiwibank move but we will have to wait-and-see on that. The Co-operative Bank went the other way today, raising its 2 year offer to 4.35% from 4.29%.
TODAY'S DEPOSIT RATE CHANGES
The Co-operative Bank cut -25 bps from a range of savings accounts, taking a 1.50% offer down to 1.25% for most changes..
A GOOD START TO SPRING
As largely expected, we had a third consecutive solid gain in dairy prices today at the latest auction, up +7.7% today. Prices are now at their highest levels in about a year-and-a-half, but the surging Kiwi dollar is taking some gloss off the gains.
VOLUMES UP, STOCKS DOWN
A lift in meat and dairy manufacturing helped increase total manufacturing sales in the June 2016 quarter, Statistics New Zealand said today. The volume of total manufacturing sales rose +6.0% in the June 2016 quarter above the same period a year ago. On a value basis, the rise was only +1.2% given the Q2 struggles with dairy and meat prices. Despite this, manufacturers managed to cut their finished goods stock holdings by an impressive -8.4% year-on-year.
FAST GROWTH, BUT SLOWING
Revenue from rates and other regulatory income for local authorities rose +4.5% in the June quarter from the same period a year ago. This was actually the slowest rise since the June quarter in 2013. (Growth in this revenue flow peaked at +9.1% in June 2015.)
SLOWING LOAN GROWTH
​In the week to September 2, the number of new housing loans approved was only marginally higher than the same period a year ago (an a rolling 13 week basis). Even the value of loans approved is slowing fast on the same basis. (But we should note that the RBNZ who publish this data is having doubts about its comprehensiveness and reliability. They has announced they will be discontinuing the release soon.)
A LONG GROWTH RUN
Australia's economy grew a solid +3.3% over the past year, a rates most analysts were expecting, and its fastest pace of annual growth in four years. That makes it 25 years straight without a recession. Strong government spending drove growth in the quarter, while continuing falls in private investment and a drop in net exports weighed on the result.
CONTRUCTION DOWNTURN
But things are not all going OK over the ditch. A big fall in house building pushed their entire construction sector into contraction in August. The Performance of Construction Index fell -5.0 points to 46.6 points in August, from 51.6 points in July.
FOREIGN-OWNED FARMLAND
And staying in Australia, they have released the first data from their agricultural land register. Dastardly foreigners apparently own 13.6% of all farmland there. More than 80% of investment takes place through leasehold, with 52% of foreign-owned agricultural land held by British investors. The countries with the next largest shares are the US, Netherlands, Singapore and China, which holds just 0.38% of Australia's agricultural land. Maybe talkback radio (and comments streams on websites) will have to find a new meme.
LOTSA LOANS
Peer-to-peer personal loans platform Harmoney says it has facilitated for than $300 mln of lending and borrowing by its participants. It has got to this level in less than 2 years.
COMMERCE COMMISSION ISSUES NEW CREDIT FEE GUIDELINES
The Commerce Commission has issued updated draft guidelines it says are designed to help lenders set credit fees. They come after the resolution, in the Commission's favour, of its long running court case against Motor Trade Finance and Sportzone. The Commission says the guidelines aim to clarify how lenders should set credit fees, and provide guidelines on limitations applying to the fees lenders can charge. The Commission is calling for submissions by October 24. The Commerce Commission is responsible for enforcing the Credit Contracts and Consumer Finance Act 2003, which applies to all lending within New Zealand.
WHOLESALE RATES FALL
Following Wall Street moves overnight, local swap rates fell between -2 and -4 bps in a flattening bias. You can find our chart for all terms of swap rates here. The 90 day bank bill rate pipped back up today by +1 bp to 2.23%.
NZ DOLLAR CLIMBS & CLIMBS
Our currency is a whole 1c higher today follwing US data disappointments and another strong dairy auction. It is now at 74.3 USc. On the cross rates, it is up as well at 96.9 AUc and 66 euro cents. The Trade Weighted Index (TWI-5) is now at 77.2. Check our real-time charts here.
You can now see an animation of this chart. Click on it, or click here.