Prices of dairy products now at their highest levels in about a year-and-a-half, but the surging Kiwi dollar is taking some gloss off the gains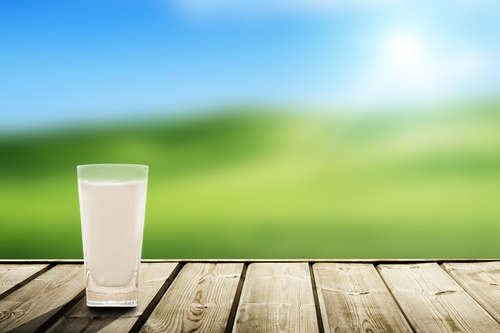 By David Hargreaves
A third-straight strong gain in average returns at the overnight GlobalDairyTrade auction saw prices hit their highest levels since March 2015.
An average price of US$2920 per metric tonne was achieved, with the GDT Index rising 7.7%. The index is now 25.2% higher than it was at the start of 2016 but, more impressively, has gained 29.6% in just the past three auctions.
The key Whole Milk Powder prices, which starred at the last auction, were more subdued this time around but still registered their fourth consecutive rise, with a 3.7% gain to an average price of US$2793/MT. The WMP prices have surged 35.5% in the past four auctions and are currently up 21.2% since the start of 2016.
Less encouraging for farmers enduring their third season of below-par returns has been the strength of the New Zealand dollar, which had another big rise against the greenback overnight, to over US74c.
Since late January (after substantial falls in the Kiwi during that month) the New Zealand dollar has risen 16.5% against the American currency. And with a US interest rate hike now seen as most unlikely this month, there's nothing to stop the Kiwi galloping higher in the short term. This will keep the pressure on our Reserve Bank to follow through with interest rate cuts in an attempt to quell the flying Kiwi.
In a commentary on the overnight dairy auction results, ANZ agri economist Con Williams, said dairy prices had "continued their recent hot run".
"The star performer of the auction was the SMP/milkfat stream, with the likes of AMF & Butter both up 15%.
"WMP price rises were in line with expectations, but gains were a little softer for the January and February contract periods.
"This perhaps suggests prices are close to a peak until further information on supply dynamics become available."
Williams said global milk supply has been tightening more quickly in recent months, prompting buyers into action. Chinese demand has been stronger too for the free-trade window and reportedly due to lower domestic fresh milk supply.
"Where to from here will crucially depend on new season milk volumes from New Zealand and how demand holds up in the face of higher prices.
"A slower pace of improvement over coming auctions is likely to provide more sustainability, but often the dairy market doesn't work that way - leaping in one direction, or another."
On August 25 dairy co-operative Fonterra increased its 2016/17 forecast Farmgate Milk Price by 50 cents to $4.75 per kgMS on the back of the recent global price gains. When combined with the forecast earnings per share range for the 2017 financial year of 50c to 60c, the total payout available to farmers in the current season is forecast to be $5.25 to $5.35 before retentions.