A review of things you need to know before you go home on Friday; call account rate cuts, electronic card spending rises, Aussie lending falls, Kiwis go west, swap rates jump, NZD eases but still high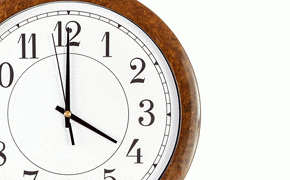 Here are the key things you need to know before you leave work today.
TODAY'S MORTGAGE RATE CHANGES
There are no changes to report today. On Monday we will have a new institution in our mortgage rate tables.
TODAY'S DEPOSIT RATE CHANGES
Westpac cut its online saver and 1 month call rates today by -5 bps to just 0.50%. RaboDirect also cut its RaboSaver rates, in their case by -25 bps to 1.50%.
A BIG SHIFT
Much lower fuel costs have 'put the brakes' on the value of electronic card spending data released today for August by Statistics NZ. All up, overall spending was 4.5% higher than a year ago but that was after the fuel component fell -6.1%. Fuel is now 8.7% of all retail spending and that is down from 9.7% a year ago, and 10.8% two years ago. This extra spending power has gone into 'hospitality', 'vehicles' and 'services'. (It certainly doesn't look like it is being saved.)
A BIG MISS
Chinese CPI stunned analysts today. They were expecting a +1.7% rise but got just a +1.3% rise year-on-year. This is a sharp slowdown, driven in large part by an -8% fall in fuel costs. Interestingly for New Zealand observers, lamb prices fell -6.6%. At the same time, the severe deflation that has gripped producer prices in China over the past 2-3 years seems to have passed. Producer prices were down -0.8%, the least in a longtime and on a track to stop falling quite soon.
GOING SOUTH
Lending commitments for housing in Australia fell by -4% in July from the same month a year ago. Lending for new house construction is down -4.5%, lending for buying new houses already built was down only -1.8%, while new lending for existing houses (established dwellings) was down -4.1%. Nothing was higher. The most stunning falls were for financing of housing for rent or investment, which were down -17%.
GOING WEST
The latest visitor arrival data in Australia shows that Kiwis love to visit the place. But we are not settling there in the numbers we once did. in the year to July, New Zealanders made a stunning 1.327 mln visits to the West Island, their largest single source of visitors - that is 17% of all their visitors. Chinese visitors represented nearly 15% although the rate of growth from there suggests we may lose our title of 'favourite friend' soon.
GOING DOWN
It's red ink everywhere on equity markets today - except in Hong Kong which is up +1% in mid-day trading.
GOING UP
There has been a positive day in the dairy futures market today. Some rises for WMP, and a lot of rises for SMP contracts.
RIP SEMBLE
Semble, the mobile wallet that launched in March last year and halted offering mobile payment services in July this year, is now shutting up shop completely. "Following discontinuation of Semble's mobile payment services in July, the Semble board of directors and chief executive have undertaken a further review of the business and with regret have decided to wind down the company's operations with immediate effect," Semble said on Friday afternoon.
WHOLESALE RATES JUMP
Swap rates jumped today in a strong steepening bias. Rates for one year were up +1 bps, two years were up +2 bps, three and four years were up +3 bps, five years was up +4 bps, seven years up +5 bps and ten years up +6 bps. You can find our chart for all terms of swap rates here. The 90 day bank bill rate is unchanged at 2.23%. NZGB yields haven't risen as aggressively yet.
NZ DOLLAR STILL HIGH
Our currency has slipped back from yesterday's strong rises but it is still very high. It is now at 74 USc. On the cross rates, it is at 96.8 AUc and 65.6 euro cents. The Trade Weighted Index (TWI-5) at 77 which is where we started this morning. Check our real-time charts here.
You can now see an animation of this chart. Click on it, or click here.