A review of things you need to know before you go home on Tuesday; NZCU Baywide cuts, finco issues Mastercard, asking prices jump, food prices stable, swap rates slip, NZD stable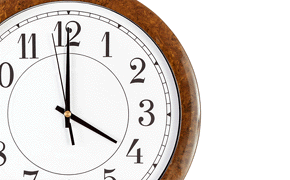 Here are the key things you need to know before you leave work today.
TODAY'S MORTGAGE RATE CHANGES
There are no changes to report today.
TODAY'S DEPOSIT RATE CHANGES
The only change today came from NZCU Baywide who cut their online saver rate by -50 bps to just 1.75%.
FLEXI CARDS (F&P FINANCE) LAUNCHING 'Q MASTERCARD' 
Fisher & Paykel Finance's Australian owner is changing the firm's trading name to Flexi Cards, but says financial products and services (such as deposits) will continue to be offered to New Zealanders via investment company F&P Finance "which is not changing its name at present." The business is launching "Q Mastercard," as the first non-bank granted a Mastercard issuing licence in NZ.  Working like a traditional credit card, it also allows cardholders three months of no payments and no interest on all purchases. F&P Finance, previously part of the Haier owned Fisher & Paykel Appliances group, was bought by FlexiGroup late last year for NZ$315 million.
ASKING PRICES SET NEW RECORDS ON TRADE ME
Average asking prices on Trade Me Property are up +20% in Otago, +19% in the Waikato, +17% in the Bay of Plenty, +11% in Auckland and Wellington, but Christchurch lagging behind.
INDIGESTION
It now costs the equivalent of 145,843 Big Macs to buy a median priced Auckland house. Gulp. You only need 116,448 of them to buy a median priced house in New York. It's a clear over-valuation sign.
BIG BANKS' CREDIT RATINGS AFFIRMED
Credit rating agency Fitch affirmed its AA- ratings on the big four NZ banks (ANZ, ASB, BNZ and Westpac), with stable outlooks. "The major banks have strong operating profitability, with some of the widest net-interest margins and most-efficient cost-management relative to international peers. We expect the major banks' profitability to remain stronger than their international peers, although profit generation is likely to be weaker as asset competition is expected to shift to deposits," Fitch says.
FOOD PRICES NOT PRESSURING HOUSEHOLD BUDGETS
Food prices are stable, according to the latest data for August. Just about each category has risen at about 0% year-on-year with some categories declining. The only category showing any price rises is the +2% lift in restaurant prices and take-out meals. Statistics NZ made a feature of rising banana prices in their coverage with the data release. Apparently bananas are Kiwis most popular fruit with us spending an average of $88/year on them.
VENISON PRICES JUMP
The story might soon be a bit different if you add venison to your grocery list ;) Schedule stag prices have hit $8.80/kg (CWT) and this is the highest season price we have recorded since 2011. (Back in 2008 it hit $9.65/kg CWT, so today's price is no record.) Beef prices are also relatively high, but there are traders saying that this may not last.
ANOTHER FIRST
You may not have noticed, but today we added the results from the Barfoots Manukau auction, 'live' into our auction database. This is a first for us. There are now thousands of auction results in this database from a growing stable of real estate firms. It is an easy way to check auction sales prices, or whether a property was passed in, nationwide. It is also easy to contact the agent for any property listed straight from the listing, especially helpful if the property did not sell at auction. It is proving a very popular and fast-growing feature, with thousands of queries each day (3,000 yesterday, as an example).
A HEAD SCRATCHER
Our friends at the Australian publication YieldReport have pointed out two public companies are issuing bonds at negative yields. This is the first time a non-state based debt issuer has done this. Investors are effectively paying the two companies to use their money for the next two to three years as they will receive an amount at maturity lower than the price paid for the bonds. It is understandable why companies would want to do this but why would investors?
MORE SCIENCE FUNDING
The Government's 2016 Endeavour Fund will support see 56 new scientific research programs which will receive more than $200 mln in funding over the next five years. The Endeavour Fund supports projects that enhance NZ's future economic performance, sustainability and integrity of our environment. (It is different to the Marsden Fund which supports pure science through the Royal Society, and the Callaghan Institute funding which supports industry initiatives.)
WHOLESALE RATES SLIP
Following three days of substantial rises, today's swap rates have generally slipping back. We have seen +1 bps rises at the short end, but -1 bp falls for terms 2-4 years and -2 bps for terms 5-10 years. You can find our chart for all terms of swap rates here. The 90 day bank bill rate is unchanged at 2.26%.
NZ DOLLAR UNCHANGED
Our currency is basically unchanged from this time yesterday. It is now at 73.4 USc. On the cross rates, it is at 97.2 AUc and 65.3 euro cents. The Trade Weighted Index (TWI-5) at 76.6. Check our real-time charts here.
You can now see an animation of this chart. Click on it, or click here.