A review of things you need to know before you go home on Wednesday; C/A deficit higher than expected, new housing loans dip, Govt buys back debt, dairy farmers borrow big, swap rates jump again, NZD slips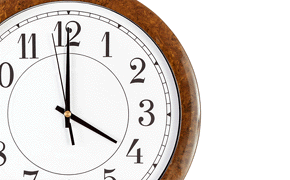 Here are the key things you need to know before you leave work today.
TODAY'S MORTGAGE RATE CHANGES
There are no changes to report today.
TODAY'S DEPOSIT RATE CHANGES
No changes announced here either.
SPENDING THE GAINS
Record spending by New Zealanders travelling overseas was behind a larger current account deficit in the June 2016 quarter, Statistics New Zealand said today. The current account deficit was -$1.8 bln for the June quarter, $187 mln larger than the March 2016 quarter's deficit. The market was expecting a -$285 mln deficit. We (not the government) are spending the gains from a strong economy now, rather than using the good fortune to pay down our external liabilities. In perspective, the Q2 deficit was -2.9% of GDP, down from the -3.1% of GDP in Q1, but far above the -2.6% expected. Despite this, our currency hardly moved on the news. It is not all bad news however. Despite the apparent slowdown in "services export growth", when put into real terms, services exports were at their highest level since at least 1997.
ATROPHYING?
New housing loan approvals continue to slowly slide lower in volume terms. Last week they reached their lowest non-holiday week level of the year. This is also true in value terms and we are now only +2% above the same level a year ago, value wise.
THE OTHER SIDE OF LOW RATES - HIGH PRICES
The Government is buying back some of its debt by tender. The irony is that it has to pay more than the face value because yields are way lower now than the 6% this debt was issued at. They are paying $106.60 for debt that would expire with an obligation to buy back at $100. But in the year to maturity, they would have paid 6% anyway. Today's repurchase tender #8014 cancelled $250 mln worth of 2017 government bonds, and it attracted plenty of willing sellers at that level. Sellers actually wanted to quit $935 mln of the stuff.
ANZ CONSULTS ON BRANCH CLOSURES
First Union says ANZ is consulting with staff on the proposed closure of five of its branches because of low transaction volumes through the branches. The five branches are at Massey University in Palmerston North, Milton in Otago, Ngaruawahia, Otorohanga and Te Aroha. The move comes with Westpac looking at closing 19 branches.
DAIRY FARMERS BORROW FREELY
The borrowing by the dairy sector accounts for exactly two-thirds of bank lending to New Zealand's agricultural industries, according to
the latest figures
. Today's
dairy futures trading
suggests prices are moving higher again. The next GDT auction is in a week.
CURRENCY ALSO-RAN
Trading in the NZD at spot is shrinking. The $16.6 bln traded in August is the lowest monthly level since January 2013, and the second lowest August since we started tracking it in 2004. Forwards and currency swaps were also low.
BEEF FARMERS ON A GOOD THING
New Zealand beef farmers are in a purple patch. The number of cattle going to the works in Australia will fall to its lowest level in over thirty years in 2017, according to USDA monitoring and broadly confirmed by Australian observers. Farmers there are building their herds back up after years of rapid de-stocking caused by drought. Great rural weather this year is seeing every sector in Australian agriculture facing high output (and low prices), except dairy, which is facing low output and low prices. See more here.
NO WORRIES MATE
Aussie consumer sentiment is remarkably stable, despite the noise of volatility at home and around the world (with events like Brexit), and a shambles of a Federal election that sorted out nothing. The Westpac - Melbourne Institute Index of Consumer Sentiment rose +0.3% in September to 101.4, from 101 in August.
WHOLESALE RATES RESUME THEIR CLIMB
New Zealand wholesale rates are back rising sharply again in a very strong steepening bias. One year is unchanged at 2.11%, Two years are up +1 bps, five years are up +4 bps and ten year swaps are up +7 bps. That makes the two year swap rates their highest in seven week, the five year rates their highest in nine weeks, and the ten years their highest in 12 weeks. You can find our chart for all terms of swap rates here. The 90 day bank bill rate is down -2 bps today to 2.24%.
NZ DOLLAR LOWER
Our currency is considerably lower that at this time yesterday, especially compared with the greenback. It is now at 72.6 USc. On the cross rates, it is at 97.1 AUc and 64.7 euro cents. The Trade Weighted Index (TWI-5) at 76.2. Check our real-time charts here.
You can now see an animation of this chart. Click on it, or click here.