The borrowing of the dairy sector accounts for exactly two-thirds of bank lending to New Zealand's agricultural industries, according to the latest figures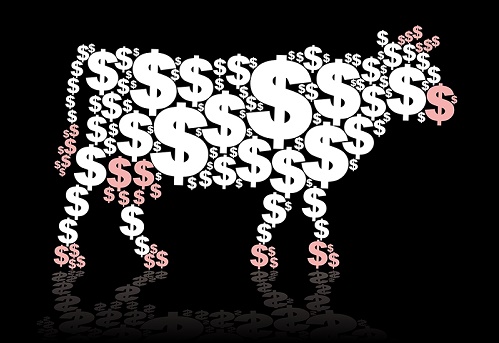 By David Hargreaves
Bank lending to the struggling dairy sector has topped the $40 billion mark, according to new Reserve Bank figures.
The annual figures for the year to June 2016 show that borrowing by the dairy sector accounts for pretty much exactly two-thirds of the $60.021 billion banks have advanced to New Zealand's agricultural industries.
This is the last time the RBNZ will be releasing these annual figures in this form.
It says it has been working with the registered banks since mid-2015 to develop a new registered bank balance sheet collection that will replace the Annual Agriculture Credit Survey. From next year it will publish more frequent statistics providing "more timely insights" into agriculture sector credit activity from the new registered bank balance sheet collection.
Dairy debt had been increasing quickly in the face of falling global prices and slumping returns for farmers. But the debt figures have levelled off in more recent times and now global prices are showing signs of recovery.
The RBNZ figures show that dairy debt rose $2.332 billion, or 6.2%, in the year to June from $37.746 billion to $40.078 billion, accounting for the majority of the increase in total lending to agriculture, which rose from $56.603 billion to $60.021 billion.
Dairy debt has made up about two thirds of the total in recent years after surging in the earlier 2000s. Ten years ago, dairy debt made up slightly less than half of the just $28.5 billion of total agricultural industry debt.
The detailed breakdown of the latest year's figures shows that $27.787 billion of the diary farm debt is on fixed rates, with $12.291 billion on floating. The latter figure is down from $12.575 billion on floating as of June a year ago.
Across the whole agricultural sector, $41.525 billion of bank debt is on fixed rates, while $18.426 billion is on floating. These figures compare with $37.317 fixed and $19.286 floating a year ago.
The Reserve Bank's separate sector credit figures show that banks have over $90 billion loaned to businesses and nearly $240 billion advanced to households, mostly as mortgages.
*This article was first published in our email for paying subscribers early on Tuesday morning. See here for more details and how to subscribe.