A review of things you need to know before you go home on Thursday; ANZ cuts mortgage and TD rates, GDP growth shines, factories still expanding, AAA used car debt, swap rates fall, NZD holds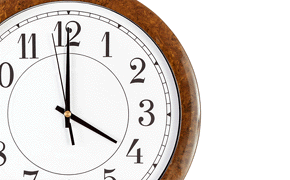 Here are the key things you need to know before you leave work today.
TODAY'S MORTGAGE RATE CHANGES
ANZ lowered one of its two home loan 'specials' to the same rate offered by most of its main rivals, but doesn't it match the recent reduction by Kiwibank. This just takes ANZ to 4.29% for two years which everyone else has been at or below for some considerable time.
TODAY'S DEPOSIT RATE CHANGES
ANZ removed the 18 month term deposit premium it used to justify passing on only 5 basis points to floating rate mortgage borrowers. It cut that 18 month term deposit rate by -15 bps to 3.45% today. But it retains all the margin grab on the mortgage side.
NO MONEY IN PROPERT DEVELOPMENT?
A major apartment development on Auckland's North Shore might be in some considerable strife. The developer has taken the unusual step of contacting those who bought off the plans to see if they would agree to a +15% price hike. Fast-rising construction costs have caught out those developing this project.
A FAST GROWING ECONOMY
New Zealand's GDP grew +0.9% in June quarter. It is up +3.6% 'real' from from the same period a year ago, which is marginally below some economists' forecasts. The results for March were revised higher. Growth per-capita is also still rising. Growth is coming from both the domestic and export economy, according to StatsNZ who released this data. (This is just another piece of evidence the high NZD is not hurting. Overseas buyers will purchase our goods and services if they desire them, and they do. Lobby groups and political parties who pine for a lower currency want to bolster demand for goods and services overseas buyers don't want, which is hardly a good basis to build our economic future.)
'ROCKSTAR REVIVAL'
The lead singer has returned to claim credit for our "rock star economy". In a comment on the GDP result today, Aussie HSBC's Paul Bloxham said: "New Zealand's growth is once again set to outperform most of the developed world and thus reviving its 'rock star status'." (H/T DH) In fact, most other economists who reviewed today's data also think the "balance in our economy is better" and "this growth will be sustained".
FOUR YEARS OF GROWING FACTORIES
Perhaps the growth will extend into Q3 2016 and longer. New Zealand's manufacturing sector remained in a steady state of expansion, according to the latest BNZ - BusinessNZ Performance of Manufacturing Index. The seasonally adjusted PMI for August was 55.1 (a PMI reading above 50.0 indicates that manufacturing is generally expanding; below 50.0 that it is declining). This was -0.4 points lower than July, but still represented healthy growth for manufacturing in New Zealand. The sector has been solidly in expansion in almost all months since October 2012.
NO FALL IN NZ OUTPUT
New Zealand's milk production is almost exactly tracking last year's levels according to the latest DCANZ data to July.
AAA USED CARS
Motor Trade Finance has raised/borrowed $220 mln through a medium-term notes issue secured by loans for (mostly) used cars. That is, it has packed up a whole bunch of used car loans and sold the future payments stream off to other investors. Fitch gave most of them a AAA rating. No yield has been disclosed.
MORE DEBT SOLD
The Treasury's Debt Management Office auctioned off $150 mln of 2025 bonds today which proved slightly less popular with investors. The coverage ratio dropped and the yield climbed compared with the previous tender for 2025s. $480 mln worth of bids were received and an average weighted yield of 2.38% was paid, up from 2.04% at the previous event.
FAST GROWING CITY
To cope with another 700,000 people in the next 30 years, Auckland Council and the Government agreed some transport priorities today. For the next ten years, they include: New and upgraded roads to unlock land for housing in the northwest, the south and the north; the first phase of the Northwestern Busway from Westgate to Te Atatu; motorway improvements to address congestion and provide for ongoing growth in the northwest, south and southwest; upgraded access to Auckland Airport from the east; ongoing investment to improve Auckland's rail network, including more electric trains and extending electrification to Pukekohe. "Smarter network pricing" has also need flagged.
LESS PARTICIPATION, FEWER JOBS
Australia's unemployment rate improved to 5.6% in August despite a significant fall in the number of new jobs added to their economy. The data released today has their unemployment rate at a three-year low due almost entirely to a drop in their participation rate to 64.7%. (The New Zealand participation rate is 69.7% and our jobless rate is 5.1%.)
WHOLESALE RATES FALL
Swap rates fell today, lower in a flattening tone after a strong run up over the past week or so. You can find our chart for all terms of swap rates here. The 90 day bank bill rate is unchanged at 2.24%.
NZ DOLLAR UNCHANGED
Although our dollar got a boost with the GDP data release, that only got us back to where we were at this time yesterday. It is still at 72.6 USc. On the cross rates, it is at 97.4 AUc and 64.6 euro cents. The Trade Weighted Index (TWI-5) at 76.1. Check our real-time charts here.
You can now see an animation of this chart. Click on it, or click here.