A review of things you need to know before you go home on Wednesday; Subdued mortgage figures, 'She'll be right' with the house building, Govt gives itself a tick on major projects, NZ Super hangs tough, swaps and NZD in waiting mode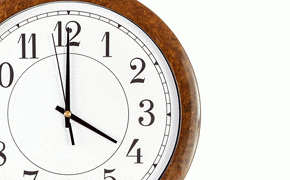 Here are the key things you need to know before you leave work today.
TODAY'S MORTGAGE RATE CHANGES
No changes to report today.
TODAY'S DEPOSIT RATE CHANGES
No significant changes today.
MORTGAGE APPROVALS REMAIN SUBDUED
The numbers of mortgage approvals remain subdued ahead of the official introduction of new tougher LVR restrictions for housing investors at the start of next month. The latest weekly RBNZ figures showed for the week ending September 16 there were 5898 mortgage approvals worth $1.239 billion. That's in line with recent weeks, but well adrift of the 6757 approvals worth $1.489 billion in the comparable week a year ago. Last year on October 1 new Auckland-specific LVR measures were introduced, which appeared to promote a flurry of pre-introduction house buying. This year the banks have already effectively applied the new LVR rules ahead of time.
'SHE'LL BE RIGHT ATTITUDE TO BUILDING WORK
Results of a survey by the New Zealand Certified Builders Association (NZCB) show that New Zealand homeowners are too laid back when it comes to written contracts for building work and assume being licensed means builders have a higher standard of training, skills and experience than is currently required under the Licensed Building Practitioner scheme. The survey found that 51% of homeowners who had used a builder in the last ten years didn't have a written contract for work done by their last builder. Of the work done without a written contract, 22% was for work over $30,000, 18% was for work between $10,000 and $30,000 and 48% was for work under $10,000.
'STRONG' PERFORMANCE ON MAJOR GOVERNMENT PROJECTS
The Treasury has published the latest Major Projects Performance Report, which provides an overview of the government's largest and most complex investments. The Major Projects Performance Report July 2016 looks at 55 major projects being delivered across 33 agencies, with a whole-of-life cost of $36 billion. Finance Minister Bill English says the report shows the delivery of the Government's biggest investment projects is continuing to improve and the latest results are "encouraging".
NZ SUPER HAS 'ROBUST PERFORMANCE' IN TOUGH ENVIRONMENT
The NZ Super Fund returned 1.89% (after costs, before NZ tax) in the year to June 30, primarily reflecting negative returns by global equities, in part offset by above-benchmark value added by the Fund. The Fund, which is designed to help pre-fund national superannuation payments from 2032, finished the June financial year at NZ$30.10 billion before NZ tax, up NZ$0.56 billion. Chair Catherine Savage said the result was robust given the low growth, volatile environment. Global equity markets experienced negative returns over the year, with the MSCI developed markets and emerging markets indices returning a combined -1.88%.
MIGRATION SURGES AGAIN
The recent talk is that New Zealand's immigration boom might have peaked, but the latest monthly figures have shown another surge, taking net the net migration gain to 69,119 in the 12 months to August.
FONTERRA GIVES MILK PRICE FORECAST A NUDGE
Giant dairy co-operative Fonterra, a day before announcing annual results, has raised its milk price forecast for this season to $5.25 per kilogram of milk solids from the $4.75 predicted less than a month ago and which was itself an increase on the season-start pick of $4.25. The timing of the announcement from Fonterra was surprising, following shortly on from only moderate overnight GlobalDairyTrade auction results.
WESTPAC SHUTTING 19 BANK BRANCHES
Westpac confirmed this evening that it'll be closing 19 branches in November. The bank says about 85% of service transactions take place outside of a branch, over the last five years online transactions increased 61%, and in the last year online logins via a mobile device rose 33%.The branches closing are: Kamo, Raglan, Otorohanga, Putaruru, Te Aroha, Cherrywood, Whangamata, Broadway Ave, Wainuiomata, Waikanae, Carterton, Takaka, Stoke, Fendalton Mall, Bishopdale, Gardens, Fairlie, Ranfurly and Te Anau.
WHOLESALE RATES DECLINE AS MARKET WAITS
There has been a mixed bag in interest rate markets today. Government bond yields are firmer while the swap rate market shows rates in decline by 3bps across the entire curve. The movement in the swap rates reverse yesterday's rise but follow what has happened in offshore markets overnight. The market will be taking its cue for the next couple of days from what happens tomorrow morning with both the Fed and RBNZ with rate review announcements due. You can find our chart for all terms of swap rates here. The 90 day bank bill rate is down by 2 bps at 2.22%.
NZ DOLLAR MARKS TIME AHEAD OF FED AND RBNZ
Earlier in the morning the latest GlobalDairyTrade auction underwhelmed with a 1.7% increase in prices. The NZD/USD was heading towards 0.7360 before this result and was firmly halted in its tracks and started to retreat back towards 0.7300. Apart from the early morning activity there has been very little movement in the value of the NZD ahead of major central bank announcements over the coming 12-18 hours. There was very little, if any, reaction to either the surprise announcement by Fonterra it had raised its milk price forecast for the 2016/17 season by 50c, or record migration numbers reported by Stats NZ. This afternoon there has been little by the way of data to influence the direction of the NZD. The only real move has been in the NZD/GBP which is up 0.6% in afternoon trading. The Kiwi appears to be in a holding pattern against a large number of the majors for now. Our dollar is now at 73.14 USc. On the cross rates, it is at 96.88 AUc, 65.59 euro cents, and 56.34 British pence. The Trade Weighted Index (TWI-5) at 76.63, is again virtually unchanged from this time yesterday. Check our real-time charts here.
You can now see an animation of this chart. Click on it, or click here.